All of the mink at Aarhus University's experimental farm in Foulum have been put down. And 35 years of research just got "poured down the drain"
The last of the 6,350 mink at AU's experimental min farm in Foulum have been put down as a consequence of the government's decision to cull all mink in Denmark. And Senior Scientist Steen Henrik Møller had to watch 35 years of research "poured down the drain."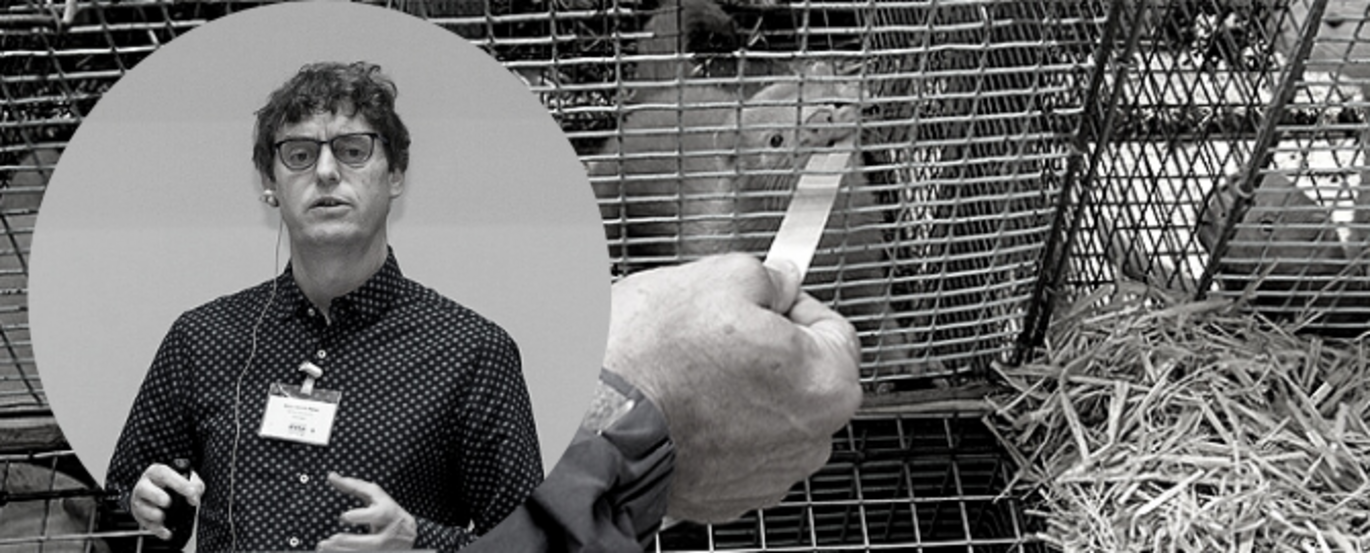 "I've just come from the barns. We just had a beer together – a kind of wake together," Møller said sadly.
Omnibus contacted him to find out how culling all of the mink at the experimental farm in Foulum will impact Danish mink research. And how it will affect the three scientists and the three animal technicians who worked on the project full time.
No infected mink at the experimental farm
The experimental farm had a clean bill of health, so unlike the mink at many farms around Denmark, the mink in Foulum weren't simply culled. Instead, they were put down, processed and sent to a processing facility so their pelts could be sold at auction. The last mink were put down on Tuesday November 11 and sent off the next day.
Mink research in Denmark began back in the 1950s at government experimental farms around Hillerød, and the new experimental facility in Foulum opened in 1989. Foulum's mink researchers have since achieved international recognition for their work, and are currently world leaders in the field. The excellence of their research has been a major contributor to Denmark's international success in commercial mink farming.
"But that's over now, so I actually don't know whether you can still say that we're world leaders, because the slaughter of the mink here over the last few days means the experimental farm no longer exists. And the long and the short of it is that 35 years of research just got poured down the drain," Møller said.
Research focus on animal welfare
Animal welfare was the main focus of the scientist's work at the experimental farm in recent years. For example, they were responsible for developing a method of assessing fur animal welfare. The method – known as the welfare assessment protocol WelFur Mink – is used to assess animal welfare at all mink farms in Europe. It's also used in Russia and North America.
Support during a difficult time
Møller, who is also union rep for some of the academic staff at the Department of Animal Science in Foulum, also said that he, the other two scientists and the two animal technicians who had been working full time at the experimental farm had received a lot of support from Danish and international colleagues from many fields during this different time. And not least from the head of the department, Klaus Lønne Ingvartsen.
"We had a meeting with him on Thursday morning, and he assured us that we wouldn't be fired, even though none of us know what to do with ourselves next year, because as I said, what we've created in relation to research on mink no longer exists."
Uncertain about the future
But despite Ingvartsen's support and assurances, Møller isn't especially optimistic about the future right now.
"I've been used to bringing home full external funding for my research throughout the years. But for obvious reasons, I won't be able to do that in future, so no, I don't feel particularly optimistic about the future right now. But having said that, us scientists aren't who people should feel most sorry for in this situation. On the contrary, it's the mink farmers, who've lost their livelihood as a consequence of a dubious political decision."
Omnibus tried to contact Ingvartsen for comment shortly before deadline, but we were unable to reach him.