Joint union representative: Crucial that there is enough time to phase-in cost reductions
AU's joint union representative for AC-TAP and academic staff, Olav W. Bertelsen, is satisfied with the gradual phasing-in of the DKK 280 million cost reductions that the senior management team proposes in its budget plan. But he believes politicians are gambling by imposing such large cost reductions on the universities.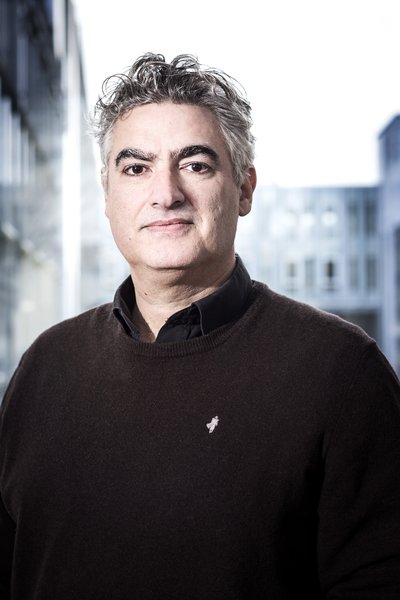 "We're pleased to see that attempts are being made to ensure a thorough process and to focus on a gradual phasing-in of the cost reductions, so we can avoid large and abrupt personnel reductions."
This is the immediate reaction of joint union representative for AC-TAP and academic staff, Olav W. Bertelsen, to the budget plan that the senior management team presented to the board last week.
Playing political poker
That the nine-figure cost reductions fail to make his alarm bells ring has a lot to do with the fact that they are being phased-in over a longer period, as opposed to the cutbacks in 2014 where 200 employees were fired, while 150 accepted voluntary resignation.
READ MORE: AU must save DKK 280 million over the next four years
"I have difficultly seeing how the management can do things differently, but even though the phasing-in is done slowly, and major rounds of dismissals can be avoided, these are still very severe and negative savings. And I believe that politicians are gambling with the future of our educational programmes and research by imposing such large savings on the universities," says Olav W. Bertelsen.
Concerned about additional work for academic staff
Even though Olav W Bertelsen generally considers the senior management team's cost reduction plan to be reasonable and necessary in AU's present situation, he is still worried about the consequences of the plan when it is implemented in specific measures. In particular, regarding the quality of the administrative service.
"The university director talks about the administration having to work smarter, but does that mean that the academic staff will be responsible for more administrative tasks?"
As an example, he mentions AU's travel and expenses reimbursement system AURUS, which was introduced a few years ago. Employees must themselves enter travel expense reports in the system, a task which was previously handled by the secretaries.
"It's tiresome and each time you come to do it, you've forgotten how to do it again, so it ends up taking a long time anyway. So we should pay attention to that type of thing," he thinks.
Having said that, he acknowledges that there are places where the administrative workflow could and should be smarter with the proper system support, and he points to the course administration as one example.