AU student volunteers establish anonymous helpline
Inspired by an American example, students have taken the initiative to establish an anonymous helpline. The goal of the helpline is to improve students' psychological and social well-being, and is manned by AU student volunteers from Monday to Thursday.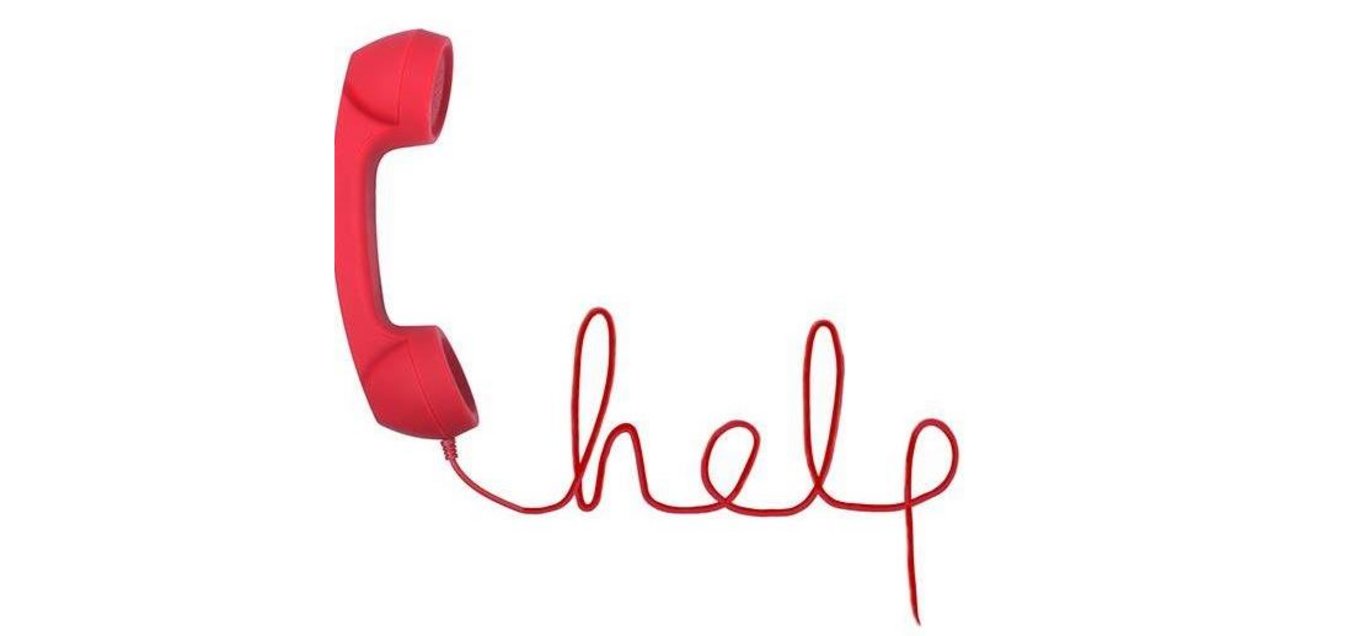 Not even six months ago, medical student Eva Poulsen shared an idea on Facebook she'd been mulling over for a long time: an anonymous AU helpline where students could get help with their psychological and social problems from volunteers who are students like themselves. Since then, progress has been swift, and the hotline started taking the first calls in May.
Four students from the medicine, political science and psychology degree programmes were quick to volunteer to join the working group which got AU Helpline started. AU contributed practical assistance and 30,000 in support for the start-up phase. The Student Council helped out with marketing. The Student Counselling Service has also joined the initiative, offering the expertise of professional psychologists in training volunteers, guidance and quality assurance. 25 volunteers started their training in march, and the hotline was ready to take the first calls after two months.
Dealing with stress and loneliness
The AU Helpline was inspired by Eva Poulsen's experiences at the University of Chicago, where she studied psychology from 2010 to 2013. She was one of 40 student volunteers who staffed a hotline that helped students who called in anonymously to talk about their psychological and social problems.
"After I started studying in Aarhus, I though that students in Aarhus would probably also benefit from a hotline like that."
And when the latest study environment survey was published in 2017, Eva Poulsen was even more certain that AU needed a hotline.
"There's just been a study environment survey survey in 2017 where you can see that 20 percent of the students experience strong symptoms of stress on an everyday basis, including outside exam periods, and that 13 percent of the students report being lonely often or almost always."
AU Helpline

All calls to the AU Helpline are anonymous, and the volunteers have a duty of confidentiality.
The volunteers working the phones are also anonymous.
All of the volunteers have to be students at AU.
The AU Helpline is open from Monday to Thursday from 7pm to 10 pm.
The helpline opened in May, and there are over 25 volunteers.
The volunteers commit to a minimum of six months in addition to the training period.
New volunteers will be trained every semester to ensure continuity.
Waiting months for professional help
AU also has services for students who need help, including sessions with a professional psychologist at the Student Counselling Service. But according to Poulsen, the waitlist is currently several months long, and that's not acceptable.
"It's just not good enough that you're told that you have to wait several months when you reach out for help. By then you may have already dropped out, or you may be a lot worse," Poulsen says.
She also thinks that a hotline manned by students can be easier to reach out to than professional help.
"Peer-to-peer is less of a commitment and it's less formal. For some people, seeing a psychologist can be too big a step to take. Sometimes it's also enough to hear that you're not alone."
According to Poulsen, although bringing down the waitlist for professional psychological counselling would be good, she doesn't think that AU should hire professionals to work the helpline:
"I think it's positive that we have students who want to help others and contribute to improving the academic environment. And it can seem less intimidating and more accessible than professional help."
Helping fellow students get help
At the same time, Poulsen stresses that the helpline is manned by student volunteers, not professional psychologists.
"One of our roles is to refer them elsewhere and tell them what services are available, and help them get help the right places. There are a lot of resources and places to get help, but there's no place where you can get an overview. We can help with that when people call."
The worst situations imaginable
25 volunteers from degree programmes as different as economics and medicine have already signed up to man the phones, and will start a training course on 8 March. The training provided to student volunteers is based on a manual from the United States which Poulsen translated.
"The Student Counselling Service psychologists help ensure the quality. In addition, professional psychologists are also involved in the training, for example experts from the suicide prevention unit who give talks to the volunteers," explains Poulsen.
The training is divided into topics including student well-being, depression, sexuality, abuse, loneliness and anxiety. The volunteers practice answering calls on each topic before handling real calls from AU Helpline.
"The training also includes the worst situations imaginable. For example, you also get training i handling suicide calls. The idea is to give the volunteers the resources and skills to handle all situations," says Poulsen.
However, the students also have the numbers of 24-hour helplines like Livslinjen (the life line) that they can encourage callers to contact.
According to Poulsen, the spring training courses are fully booked.
The article was published 2018.08.20.