Arts also affected by cost saving requirements: A payroll cutback in the millions
Arts will need to save DKK 60 million before 2026. DKK 48 million of that will need to be cut from the payroll budget. The faculty is also looking at the option of voluntary redundancies, and Dean Johnny Laursen explains that cost reductions may affect small programmes, which may be merged or closed.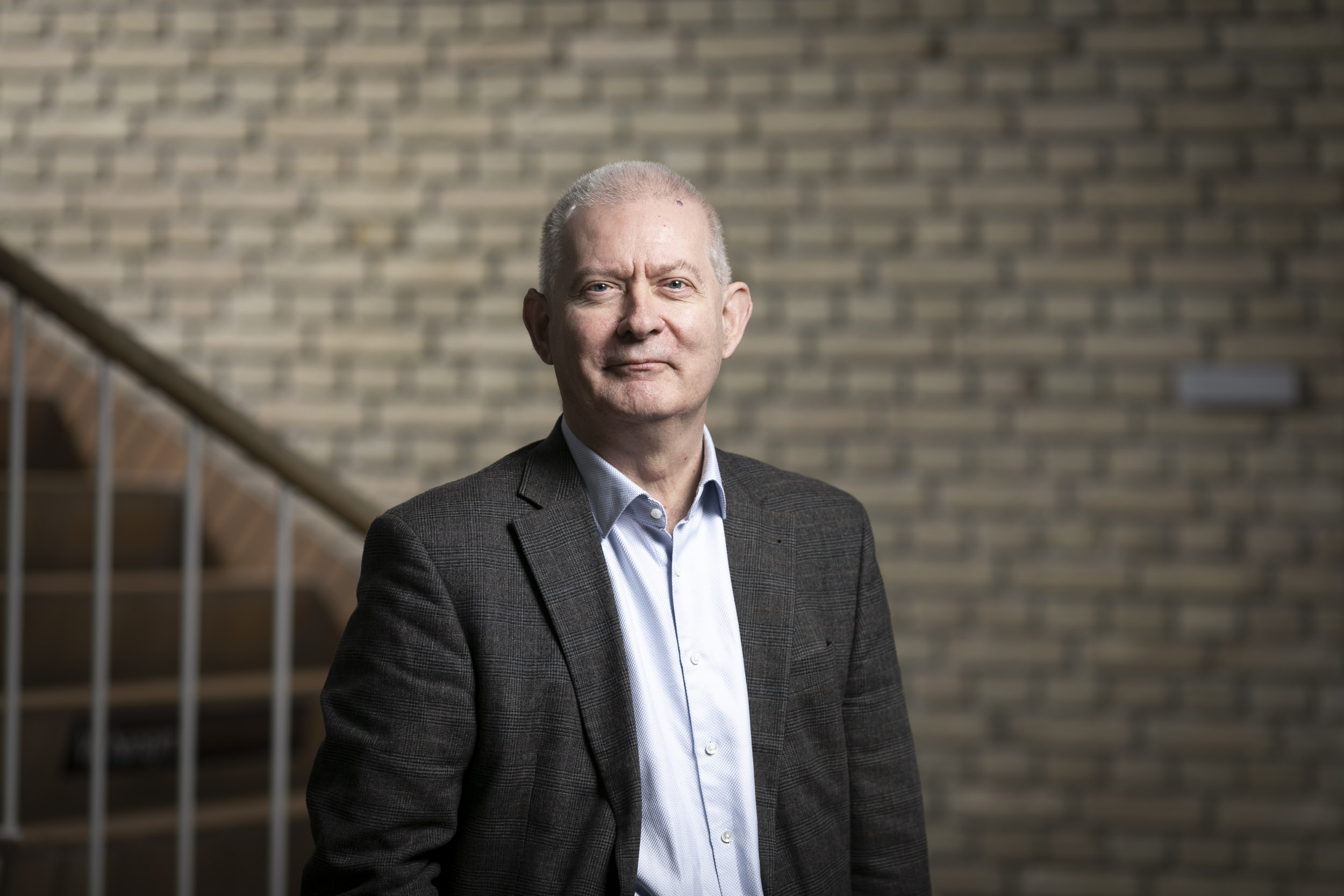 Aarhus BSS and Natural Sciences are not the only faculties being asked to cut tens of millions of kroner from their budget. Arts is also under financial pressure. The faculty will need to cut DKK 60 million from its budget beginning in 2026. Of that amount, DKK 48 million will need to be cut from the payroll budget.
The cost reductions at Arts are mainly necessary due to a fall in educational revenue as a consequence of the relocation plan, a decrease in student enrolment and lower student FTEs for enrolled students, explains Johnny Laursen, dean of Arts. In just two years, the faculty has lost DKK 46 million in educational revenue and strategic funding according to the minutes from meetings in the FAMU and FSU.
Cost reductions will be made at the School of Communication and Culture (CC) and the School of Culture and Society (CAS). CAS will need to make adjustments sooner than CC due to different degree programmes. CAS has several Master's degree programmes, while CC primally has Bachelor's degree programmes, which means they will have students for a longer period of time. The departments must cut costs corresponding to their share of the faculty's loss of revenue. For example, CC has announced that the school will have to make reductions amounting to DKK 9-10 million.
Study programmes to be merged or closed
The third department at Arts, the Danish School of Education (DPU), began making cuts last year; eight employees were dismissed and eleven others resigned voluntarily. Last year, the department announced that it had to cut costs by DKK 15 million. It was the first department that needed to make cutbacks because it had such a large portfolio of Master's degree programmes. DPU is now expected to be in a normal financial situation due to the adjustments, which means they will not need to make any additional cuts.
Dean Johnny Laursen explains that the faculty is looking at every tool at their disposal.
"We're looking into voluntary resignations, merging or closing programmes.
We're also taking a look at degree programmes with low admissions," says Johnny Larsen.
With fewer employees for the same amount of activities, the faculty will have to take a look at educational activity.
"When you reduce payroll costs, you also have to reduce educational activity. If you don't, then the remaining employees will end up with a heavier teaching load. So once our finances have stabilised, we'll face the task of ensuring that the resources we use on our degree programmes correspond to the staff we have available," says Johnny Laursen.
Not starting from scratch
Arts has been tasked with balancing its budget for 2023-2026. In other words, it is not merely a question of making cutbacks in the millions until 2026, it is a question of identifying permanent cost reductions from 2026 onwards.
Dean Johnny Laursen explains that Arts has already achieved a great deal.
"We're not staring at a blank piece of paper with the number 48 million written on it. We've already made significant headway," says Johnny Laursen.
"The financial report for the first quarter will soon be ready, and we're expecting to be within budget. Then there are the things we need to do ahead of 2026. It may take another six months to finalise everything. But the faculty will also need to make a number of decisions within the next few months," says the dean.
Dean: Reducing costs is a big task
There are political decisions on the horizon such as the possible reform of Master's degree programmes currently being negotiated by the government and the parties in Parliament. It is difficult for Johnny Laursen to say what the consequences of those decisions will be for the Faculty of Arts.
"It's very difficult because these political decisions will affect us, but we don't yet know how. Finding these savings is a big task, and our staff organisation has already worked hard on this. And we've come a long way."
But you can't say who will be affected by the cutbacks?
"No, I can't. Work on this is still taking place at the departments," says Johnny Laursen.
Research evades cost reductions
As can be seen in the minutes from the FSU meeting on 9 March, the decision to find cost reductions within education rather than research was a conscious choice by the management at Arts. The minutes state that nobody wants to diminish the conditions for the progress made within research in recent years. Johnny Laursen explains:
"We have very strong research environments as well as 50% of Denmark's PhD students within the humanities. Research is an important part of our core academic work and our finances. That's why it's crucial that we don't just increase the teaching workload of our employees, but rather leave time for the core task of research," he says.
Whereas Nat, Arts and BSS have all been hit by austerity requirements, Health and Tech have not. However, Tech went through a big round of cutbacks in 2021 and eliminated 80 positions.