AU reactions: Relocation agreement is met with both concern and enthusiasm
Joint union representative and chair of the student council are concerned about the consequences for students and staff. Head of department looks forward to welcoming students to Foulum. The rector considers the agreement a mixed bag of good and bad – mostly bad – but acknowledges that politicians have respected AU's institutional plan.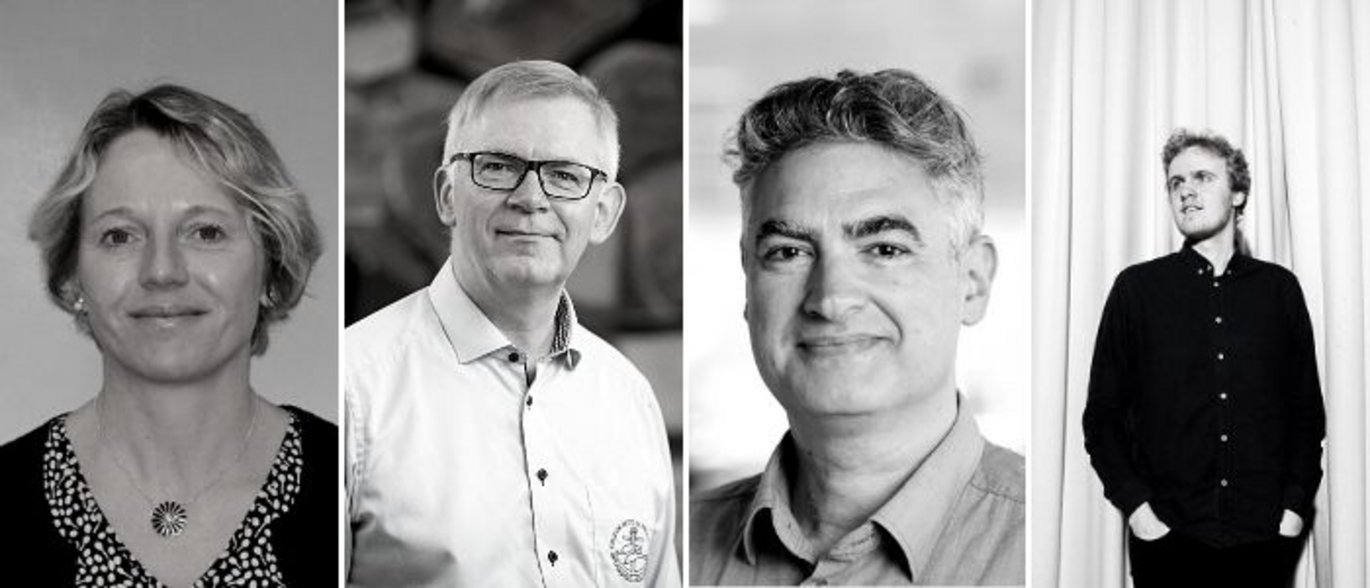 This article was updated on 23.03.22 at 14.30 with comments from union representative Tina Thode Hougaard
Rector Brian Bech Nielsen has made no bones about the fact that he does not welcome the relocation agreement. When the agreement was finalised on Tuesday morning, his immediate comment was that it was a mixed bag – of both good and bad. Mostly bad. But with a few encouraging points.
"It is positive that this agreement means that we can establish a campus in Foulum and that we can develop the existing campus in Herning. But there is nothing good to say about the downscaling the agreement forces us to implement on other programmes."
However, the rector is keen to acknowledge that the political parties involved respected the institutional plan drawn up by Aarhus University and the sector plan drawn up collectively by the eight universities in Denmark.
"It is good news that we do not need to enter a second phase and relocate or close more degree programmes, and it is positive that the political parties involved considered our proposal sufficient to meet the intentions of the agreement," says Brian Bech Nielsen.
In January, Aarhus University submitted a plan to the ministry, which, among other things, included the relocating of two degree programmes and the closing of seven degree programmes. In total, the number of student places that will be relocated or cut equates to 5.6% of student intake in 2019.
Joint union representative: Employees who are relocated need clarity
Like the rector, Olav W. Bertelsen is ambivalent about the final agreement that is now in place.
He is an associate professor and joint union representative for academic staff and administrative staff with an academic background (VIP and AC-TAP) and he believes that the agreement has turned out better than the initial proposal from politicians.
"The universities have gone along with the basic premises of the agreement, and it is positive that the politicians didn't hang onto some of their original agendas. It is also good that the budgets are more realistic in the final agreement. Slightly more funding has been made available, and people have realised that the dentistry degree programme in Hjørring was a completely unrealistic project."
According to Olav W. Bertelsen, another positive aspect of the agreement is the development of a new campus in Foulum. But AU cannot make this work alone, he points out.
"I hope it will be a success, and, if it is to be, we need Viborg Municipality to make attractive facilities available," he says.
Having said this, the agreement also gives the joint union representative a number of concerns. As a result of the agreement, a number of degree programmes must be moved out of Aarhus, including Experience Economy and IT, Communication and Organisation. In this connection, Olav W. Bertelsen believes that the employees who are relocated need guarantees for their working conditions and for where they stand if the programme ends up closing – if it turns out, for example, that students do not apply for programmes outside Aarhus.
"If there are degree programmes that end up closing because they cannot attract students, it is important that employees are not uncertain about what will happen to them. If I need to teach in Herning and the programme closes, does this also mean that I will lose my job? That's not how it should be. It is important to have clarity," says Olav W. Bertelsen.
"The final thing that worries me is that we will find ourselves in untenable situations by downscaling degree programmes. There are a number of degree programmes at Arts that will be reduced. Not closed, but made smaller. Does a small revenue base from incoming students mean that people's jobs are in danger? One of the admirable aspects in the agreement is that smaller language programmes should not close, but, if they are made smaller, can we make them work? Can we employ the same number of people? Are there early career assistant professors who will have to go? We will have to spend some time addressing these questions," he says.
Local union representative: Employees who are affected are nervous and need answers
At the School of Communication and Culture, relocation is no longer just a political plan. Now that the agreement is signed, it is a reality. The degree programme in Experience Economy must move to Herning, and this is creating nervousness among employees, explains Tina Thode Hougaard, who is an associate professor and a union representative at the school.
"One of the reactions to the agreement yesterday was that political decisions have been taken without those at local level being consulted. We might have expected decisions makers to discuss the issue with the relevant members of staff before deciding on something as drastic as moving a degree programme so far from its original setting. We hope that such discussions will take place in the future," she says.
According to Tina Thode Hougaard, employees at the school are also worried because most of the teachers on the Experience Economy programme also teach on other programmes. In this regard, employees are calling for clarity about what is expected of them, and they find it difficult to see how a good academic environment can be built up under the new circumstances.
"There is also nervousness about working conditions. Do I need to move my place of employment? How often do I need to be in Herning? What about the collegial side of things? Will it disappear? These questions are still unanswered, and that makes people nervous. But those involved are also keen to view the relocation as a development agenda, so there is a strong expectation – or presumption – that it will be accompanied by funding," says Tina Thode Hougaard.
She can also sense a certain level of pragmatism.
"Once the initial shock and sense of injustice wore off, after we knew more about the plans in the autumn, it was replaced by a kind of pragmatism. The feeling locally is that moving the programme is a gamble. People are fairly sure that, if moved, the programme will not continue to have such a large intake of students. But, at the school, we are aware that we need to be able to make the relocation into a success story. If we cannot change the situation, we're keen to make the best of it. Because everybody likes the programme."
Chair of the student council: Fewer opportunities for students in the future
In the student council, the political agreement has been criticised ever since it was entered into in June 2021. The council foresees a number of consequences of relocating and cutting back degree programmes, which the final agreement does change, believes chair Peter Stounbjerg.
"We are of course generally tired of the idea of having to relocate at all, and we are still very sceptical of whether there will be enough students to study on the relocated programmes and whether there will be a good study environment in the places the programmes relocate to," he says and continues:
"But we are pleased that the agreement does not go far beyond that which the sector recommended. The agreement is very much based on the plan, and we're happy about that. We haven't gone up to 10% relocations and cutbacks, but we still think that the agreement will damage the students' degree programmes. We are worried that the grade requirements will increase and lead to an even tougher race to the top marks.
Peter Stounbjerg does not reject the idea that relocating programmes might end in success, but he believes the plan as a whole will generate even more stress among students. It will create uncertainty for the students enrolled on programmes that are about to close, he thinks.
"I mustn't rule out the possibility that good study environments can be created and student places can be filled. But the degree programmes that are currently located in remote and rural areas often struggle to attract enough students. It will be difficult."
"It will affect future students. I fully expect that this agreement will mean fewer opportunities in the future. It is a cutback," he says.
Head of department: It is a dream to welcome students to Foulum
There are some places at AU where the agreement arouses enthusiasm. Charlotte Lauridsen is head of department at the Department of Animal Science in Foulum. The department will be a major driving force in the establishment of the new campus in Foulum, which, as a result of the new agreement, will be able to welcome students to new programmes in veterinary medicine and animal science, the latter of which AU will take over from UCPH. In a few years' time, the programme in agrobiology will also move to Foulum.
"I think there is reason to acknowledge the politicians for including a realistic budget for the veterinary medicine programme in the final agreement, says Charlotte Lauridsen.
The original proposal from politicians allocated DKK 202 million for start-up funding and DKK 11 million for permanent funding. These amounts have now been increased by DKK 50 million for start-up funding and DKK 12.5 million for funding between 2022 and 2032, and DKK 31.2 million will now be allocated for permanent funding.
"Here at Foulum, we have good animal facilities and an excellent, active research environment within animal, plant and food production. And it is a dream that we can now get student here too and establish a campus," says Charlotte Lauridsen, who reveals that, once all the degree programmes have been phased in, around 900 students will take their degrees in Foulum.
"It is fantastic that AU is now offering a degree in veterinary medicine. I think it makes complete sense to offer the veterinary science programme in more than one place in the country, as several potential students have not applied for the programme because of its location in Copenhagen.