AU loses out on gender equality
AU has had to see itself overtaken by the University of Copenhagen, Aalborg University and Roskilde University when it comes to the number of female associate professors and professors. Now we will focus on gender equality, says the rector.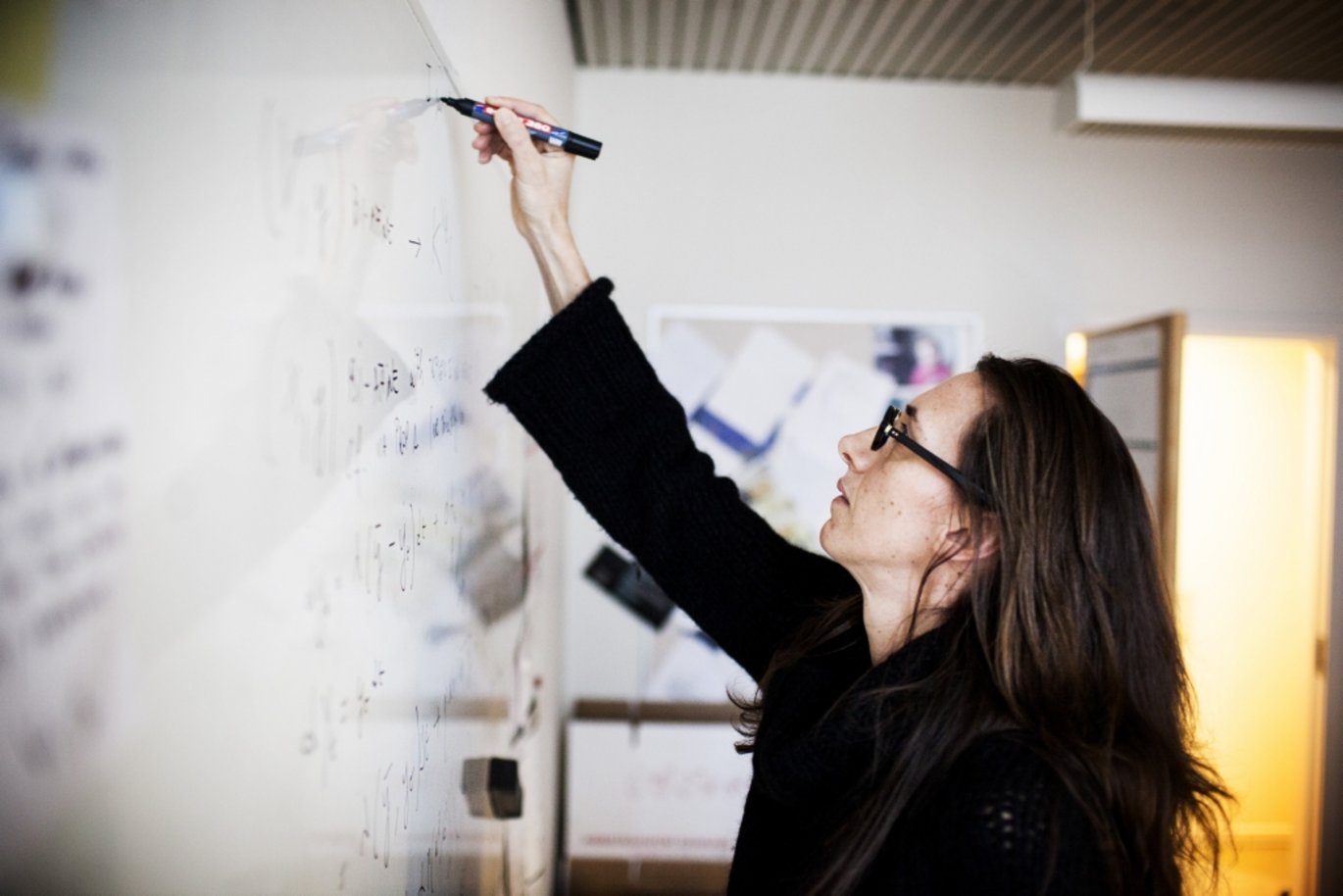 Prepare yourself for sore knuckles trying to find a female professor at AU. You will have to knock on six professor's office doors before you hear a woman say come in.
This is shown by the latest status from 2014 as part of the recently published report Gender Equality at Aarhus University: Status and Challenges prepared by the Danish Centre for Studies in Research and Research Policy.
The picture is more or less the same at Denmark's other universities, although Aarhus University does worse than the University of Copenhagen, Aalborg University and Roskilde University, say the researchers behind the report.
"This is not good enough and clearly shows that we face a challenge. But we are going to work on this now. The report is an input to the debate and we will naturally discuss it in the senior management team," says Rector Brian Bech Nielsen.
New equal opportunities policy on the way
On Wednesday 4 February the rector will present a draft for a new equal opportunities policy at AU. The draft is based on the work of the Diversity Committee at AU which was established in 2012.
During the process the committee visited AU's different faculties to discuss equality and diversity.
The research project STAGES (Structural Transformation to Achieve Gender Equality in Science) has collaborated with other stakeholders such as the Committee for Research and External Cooperation to contribute input to the draft.
The new policy will replace AU's previous gender equality initiatives from 2009.
Source: The Diversity Committee.
The same for everybody
For Brian Bech Nielsen, gender equality is not the same as employing fifty per cent men and fifty per cent women in academic positions. It is more about creating equal opportunities, he says.
"The university must not be the one putting up barriers to stop you developing your talent, regardless of whether you're a woman or man. The question is whether there is something in our procedures that leads to women not being taken seriously," he says before adding:
"But the reason why we find ourselves in this situation may also be that many women simply do not find the career we can offer to be attractive."
The most important thing is that the department heads take a gender-neutral perspective when recruiting academic staff, emphasises Brian Bech Nielsen.
"What counts is talent. So if we make sure that we support our talent then there is, in my experience, no difference between male and female researchers," he says.
Talent development is the way forward
The gender equality report reveals that the leap from postdoc to associate professor is where female researchers drop out. And that woman are more likely than men to view a future in the world of research as uncertain.
The issue of gender equality must therefore also be included as a central part of working with talent development, says the rector.
More specifically, the management team is working to introduce a tenure track system that will help to make the career path clearer.
"I think that's something that both our male and female talents want to see. We must try to make things as transparent and straightforward as possible, but without compromising on the academic requirements," says Brian Bech Nielsen.
Translated by Peter Lambourne