Campus guide – Emdrup: BarBund, semester start party and Den Gyldne Giraf
What events should you make sure you don't miss, and where's the best place to study? An Emdrup student and former chair of BarBund shares her best tips on AU's campus in Copenhagen.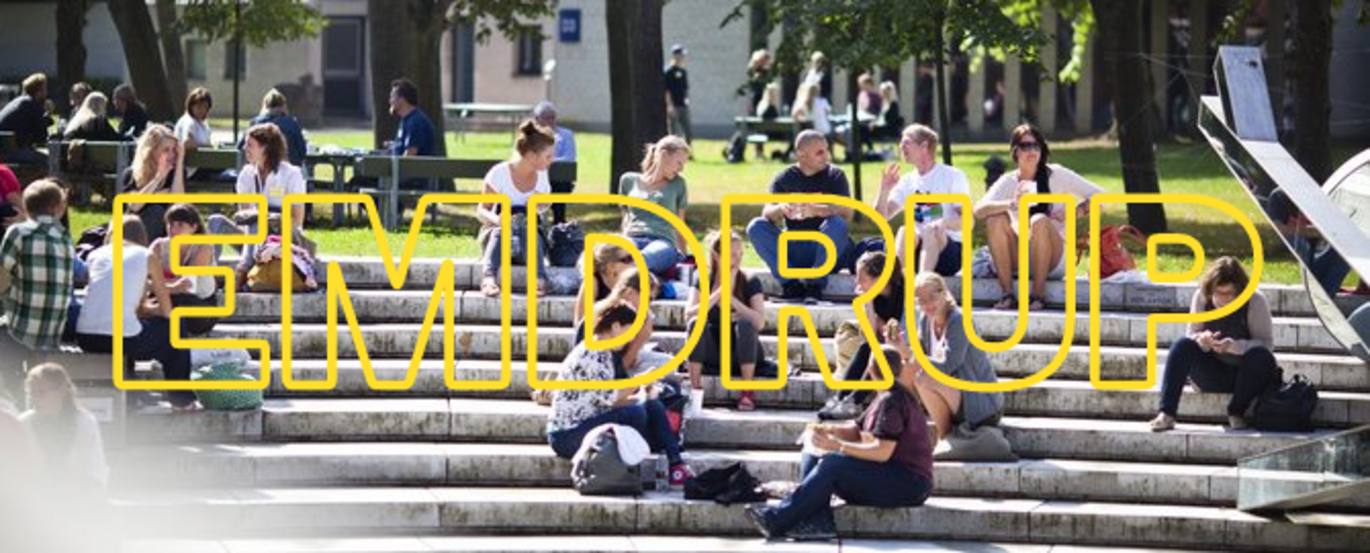 Emilie Krog-Meyer is former chair of BarBund who just finished her BA in educational science. She's starting her MA after the summer vacation.
Where to find cheap coffee or lunch:
"The cafeteria is a great choice for a quick lunch and coffee. Otherwise, there's a Netto just around the corner!"
Where to find cheap beer:
"At BarBund! There's cold beers for 12 kroner, drinks for 20 and other yummy things every Friday. And there's always a good vibe, whether there's five or 60 people at the bar! If it's not Friday and the bar's closed, you can always pop over to Netto and buy cheap beer."
Where can I find out about events on campus?
"There are a lot of notice boards around campus where posters are hung up. And you can always follow various Facebook pages. For example, it's a good idea to follow the bar's Facebook page, because they host events, parties and so on. DPU Debat also has a Facebook page that's good to follow."
The best place to read and write:
"The library's a really good place, because it's always quiet. You can sit by yourself or in bigger rooms. Otherwise you can always find a table in the Main Hall, where it's more likely you'll end up talking to other students. And there are some rooms in building D with room for 5-10 students, if you need to work together."
READ MORE: Study start 2020 site
Don't miss these events:
"The bar throws a semester start party, and of course a part at the end of the semester, and it's always a huge hit! The bar also hosts something called 'Den Gyldne Giraf' (the golden giraffe, ed.), where all year groups, both BA and MA students, compete against each other to find 'the best year group'. AND of course, there's the good old beer pong tournament – always a blast! If you want to experience something other than the bar, there are lots of good talks and debates at DPU Debat. People get together and drink coffee, wine and beer in an informal setting, and you listen to speakers or researchers talk about different topics. In addition to BarBund and DPU Debat, DPU offers lots of different lectures, talks and so on. Topics can range from education to socially disadvantage youths and packed lunches in the classroom. There's ample opportunities to socialise while acquiring new knowledge."
Your life as a student would not be complete without:
"My life as a student would not be complete without my fellow students. The bonds I've created with my fellow students have been indispensable! This has made my life as a student easier, and I've gained friends for life."
One final piece of good advice:
"Take advantage of the social activities the university offers. Learning, immersion and education are important, but it's just as important to be part of a healthy social community. It's important to be able to draw on people around you if times get tough at university. By participating in the different events at DPU, you'll also automatically meet other students from the different MA programmes and the BA programme, which I've really valued."
Translated by Lenore Messick