Nothing like the first time - the Regatta seen from abroad
For Danish students, getting up at the crack of dawn to land a spot on the lakeside at the Regatta is more or less a matter of course. But how matter of course are naked student races, beer relay races and a floating allotment garden seen through the eyes of three international students? Omnibus made a date with three students from China, Morocco and Mongolia at the traditional event to find out.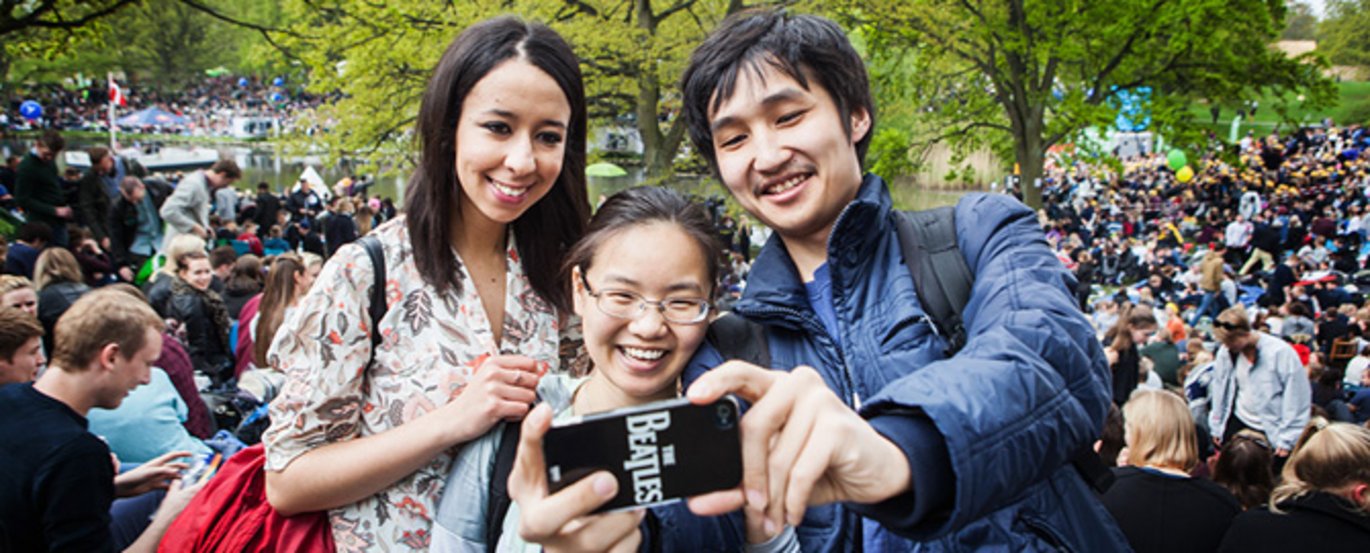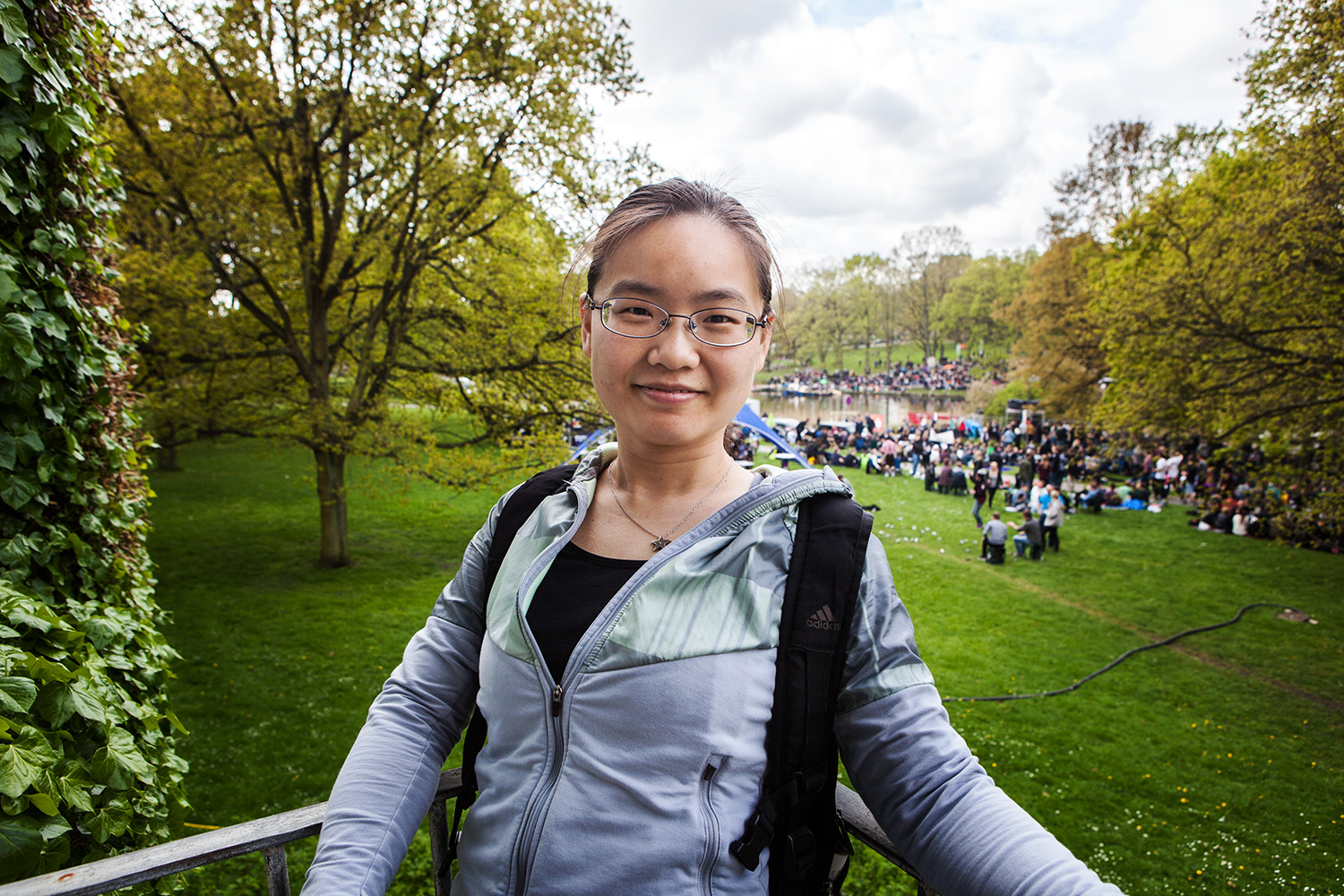 They had already heard that the Regatta was an event not to be missed at any price. But they don't quite know what to expect as they enter the University Park, where the grass is already covered in students on Friday morning.
"I heard about the Regatta on a guided tour of the University Park when I started at AU. The guide told us that there would be a regatta on the lake in May and that it was one of the biggest events at AU. Something you'd better not miss," says Undral Amarsaikhan from Mongolia.
Like the two others, he too is a Erasmus Mundus student. All three are studying journalism, media and globalisation at Aarhus University and the Danish School of Media and Journalism. In Mongolia he worked as a sports reporter for a TV station, but he quickly realised that the Regatta was no ordinary sporting event.
"What it actually reminds me of is the national festival in Mongolia in July, when we celebrate our independence with beer, drinks and a great atmosphere."
Naked culture shock
The three international students quickly realise that the event isn't in any way academic, even though it takes place on campus. And that's fine with them.
"We have lots of time to concentrate on our studies, so it's nice to have an event where you can just relax," says Moroccan Oumaima Azzelzouli, who is particularly looking forward to experiencing the naked student race.
"The fact that students run naked through the park is a total culture shock for me. It would never ever happen in Morocco. So seeing it will really be an experience."
Meimei Qin from China agrees.
"Yes, I'm also looking forward to seeing it. My experience of the Danes is a bit stereotypical, with them not being particularly open and a little introverted. But that view can only be challenged by the naked student race and I'm looking forward to seeing the other side of the Danes," says Meimei Qin.
"Yes, it's true that the Danes seem a bit shut-off in their daily life. But I find there's two sides to this: the sober Dane and the Dane who has had a beer or two. They change totally and become much more outgoing as soon as they drink alcohol," smiles Oumaima Azzelzouli.
Not exactly Lady Gaga…
Undral Amarsaikhan is impressed with the enthusiasm the Danish students have for the Regatta.
"It's great that they can be bothered to get up at 6 in the morning to land a good spot in the park. It's not exactly a Lady Gaga concert. And it's really impressive that it's the students who are behind such a huge event. To bring together 25,000 students and organise such a large event shows a strong student spirit."
Oumaima Azzelzouli nods in agreement and shivers in his thin summer shoes.
"Yes, it's crazy that so many turn up even though the weather isn't great. That's also typically Danish. Never letting bad weather stop you."
Worried about ducks and Danes peeing
But isn't there something negative about it all? They think about the question for quite a while and then Meimei Qin, who lives in the residence halls in the park, says:
"Well, I'm a bit worried about the ducks on a day like today. I mean, it's their lake and they can't possibly stay here today. And in general I find it embarrassing to see people peeing outdoors. What's going on with the Danes just peeing even though toilets have been provided? It's just like the motorway where you also just stand there and pee along the roadside."
Oumaima Azzelzouli is more concerned about the environmental condition of the lake after the Regatta.
"I hope it won't be too contaminated," she smiles.
But all three agree that having an event such as the Regatta take place on campus makes it very special.
"In Mongolia drinking on campus and at the university is not allowed," says Undral Amarsaikhan.
Meimei Qin adds:
"It's not forbidden as such in China, but you wouldn't do it. The atmosphere at the university is much more formal than here."
Translated by Peter Lambourne