Four students, one week and a commune, 1974 A.D.
"Four young students wanted to live in an apartment furnished as a commune from 1974." That was what Omnibus posted in a Facebook update which in no time was shared 31 times and seen by almost 7,000 people.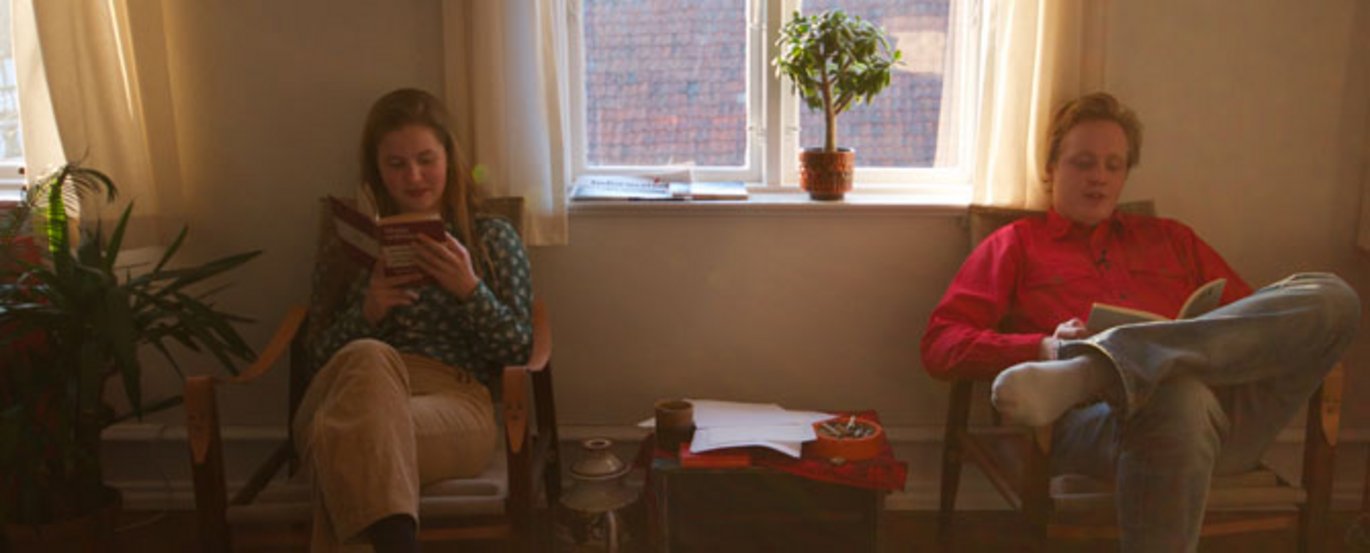 The level of interest in spending a week living in the commune in Den Gamle By (The Old Town) in Aarhus was also overwhelming. Sixty applications from a total of 220 young people flooded in, says Project Coordinator Lotte Rystedt.
The lucky winners were three students from AU: Christian Storgaard, who is studying molecular biology, Christian Budde, who is studying computer science, and Lene Vestergaard, who is studying medicine.
I'm taking the tie-dye shirts home
"So it's the last day in the commune …"
"I'm taking the tie-dye shirts home and wearing them! Otherwise I've got mixed feelings about leaving here. It'll be good to come home to my own things, but I think I'll really miss the place."
"I'm going to miss the colours, the one-channel TV, the analogue camera, that I don't have a mobile phone, but especially the discussions."
Writes Lene Vestergaard in her diary from the week back in 1974.
All the students kept a diary during their stay. Read them here (in Danish): kollektivetdengamleby.tumblr.com
Translated by Peter Lambourne.