What's great about studying at AU? According to international students that everyone is on first name terms
Each year, thousands of students from abroad come to AU for shorter or longer study periods. The International Office at AU recently invited four current international students to share their experiences - live on Facebook. Here they answered questions from coming international students and gave them some of the advice they wish they had received.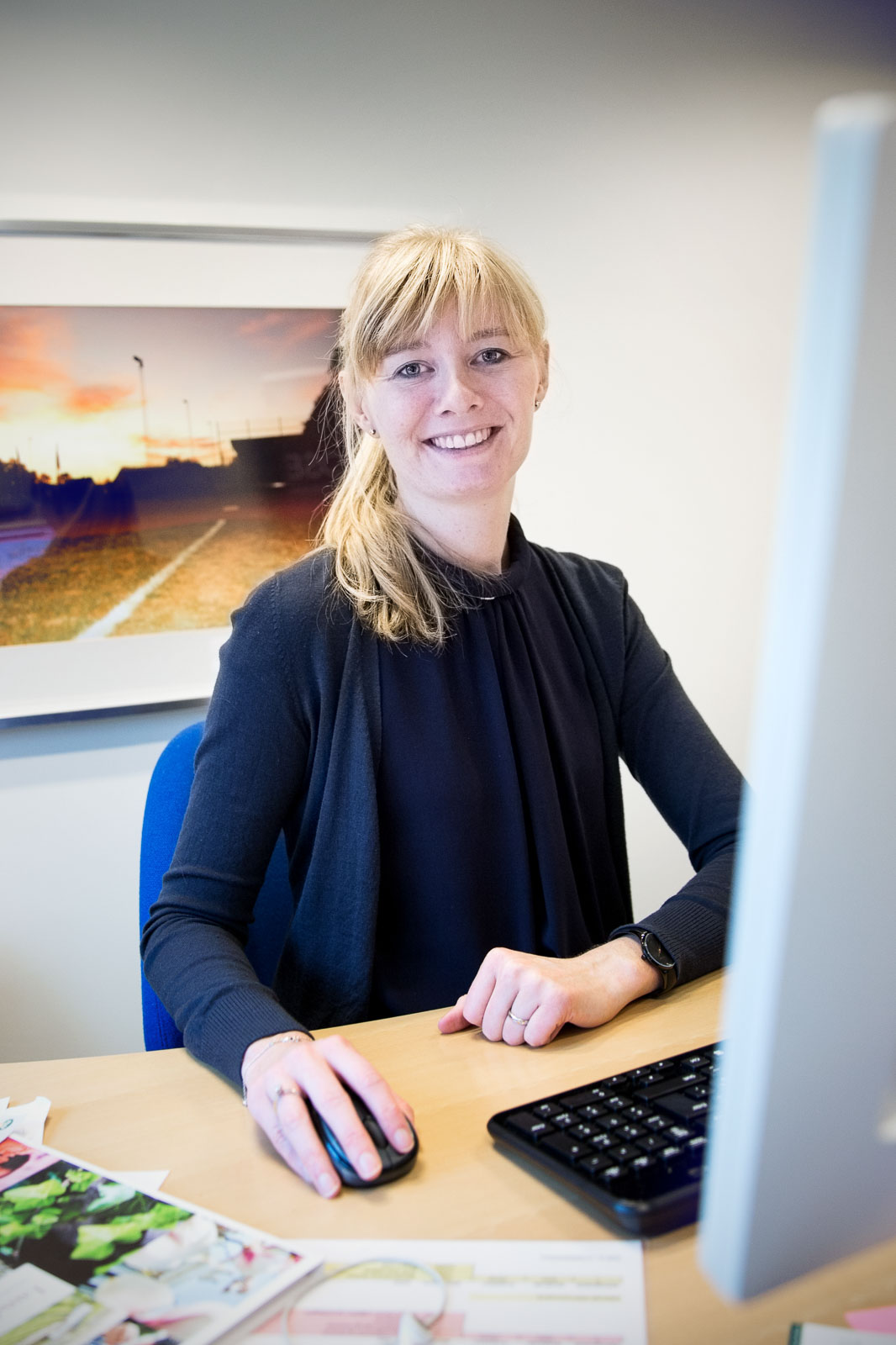 How cold is the Danish winter? Can I find a place to live? How do I become a part of the community? Will I be able to follow the lectures?
These were some of the biggest concerns that the four students – Priyank Shyam, Larissa Scheu, Serena Leka and Anna Kryvous – had before they travelled from India, Germany, Albania, and the Ukraine respectively, to Aarhus to study at AU. With all fire now well into their studies, they recently took part in a live session on AU's international Facebook page, where they answered questions from coming international students at AU as they followed the session and asked questions in the comments on Facebook.
This is the second time that AU has live streamed a Q&A session between current and coming students. According to Gitte Bindzus Foldager, marketing coordinator at the International Office at AU, the aim is to ensure that the new students have as easy and good experience of the transition to AU and Denmark as possible.
Better than the brochures
"It works much better to be able to hear from other students about how it is to study and live in Aarhus. There is a stronger identification, and there is more credibility in hearing from other students than if I tell them about AU in picture perfect brochures," explains Gitte Bindzus Foldager,

In the course of an hour, the four students cover many issues in their responses. They get asked about the easiest way to find a bike in Aarhus, public transport, the food in the cafeterias, good destinations for hiking and the cost of living in Aarhus.
"While we wait for the next question: What is the best thing about studying here?" asks Foldager from behind her mobile phone.
Informal environment and lectures by pioneers in their field
"I don't know if it's the best thing, but one good thing is certainly that you study in an international environment and that you have a good relationship with the lecturers. Everyone is on first name terms. It's very informal, and there is a good atmosphere between lecturers and students," says Larissa Scheu from Germany, who is a first year political science Master's student.
Priyank Shyam, who is from India and a Master's degree student in nanotechnology adds:
"For me, it's the infrastructure and the facilities that we have access to, such as the large libraries. At nanotechnology I'm taught by professors who are pioneers in the field. They lecture in things that they only discovered a few years ago. It's really interesting."
Meet Danes in the Friday bar and the hall of residence
The four international students agree that it is not really that difficult to make Danish friends. They see the Friday bar as an obvious place to meet both Danish and international students.
"It's often a good idea for you to take the first step to meet Danes. If you live in a hall of residence, then you can't escape them! They're going to be there and it's great because you can learn so much from them. If you decide to live in an apartment, then you'll have to hunt them a bit more," says Serena Leka with a laugh.
The session ends with each of the four giving some good advice to coming international students at AU. Advice that they wished they had received before arriving here. Larissa Scheu struggled to find somewhere to live, so her advice is to start searching for accommodation in good time. Priyank Shyam encourages others to do what he did and make use of AU's flexibility and the opportunity to shape a Master's degree programme through the choice of subjects. Serena Leka believes that it is important to challenge yourself by taking part in different activities – for example student associations, group work and student jobs.
Anna Kryvous, who comes from the Ukraine and is studying cognitive semiotics, has a final piece of important advice:
"Don't forget the Friday bars! They're fun. Here you can meet your classmates, other students from the building and the lecturers. There are also International Nights every Tuesday (in the Studenterhus Aarhus, ed.) and lots of parties."
Translated by Peter Lambourne.