"Chemical Eva has definitely got it!"
The Chemical Cafeteria. The name might not exactly make your mouth water, but make no mistake. Omnibus' reviewers were very satisfied with the canteen and, in particular, its salads and 'tapas' dishes.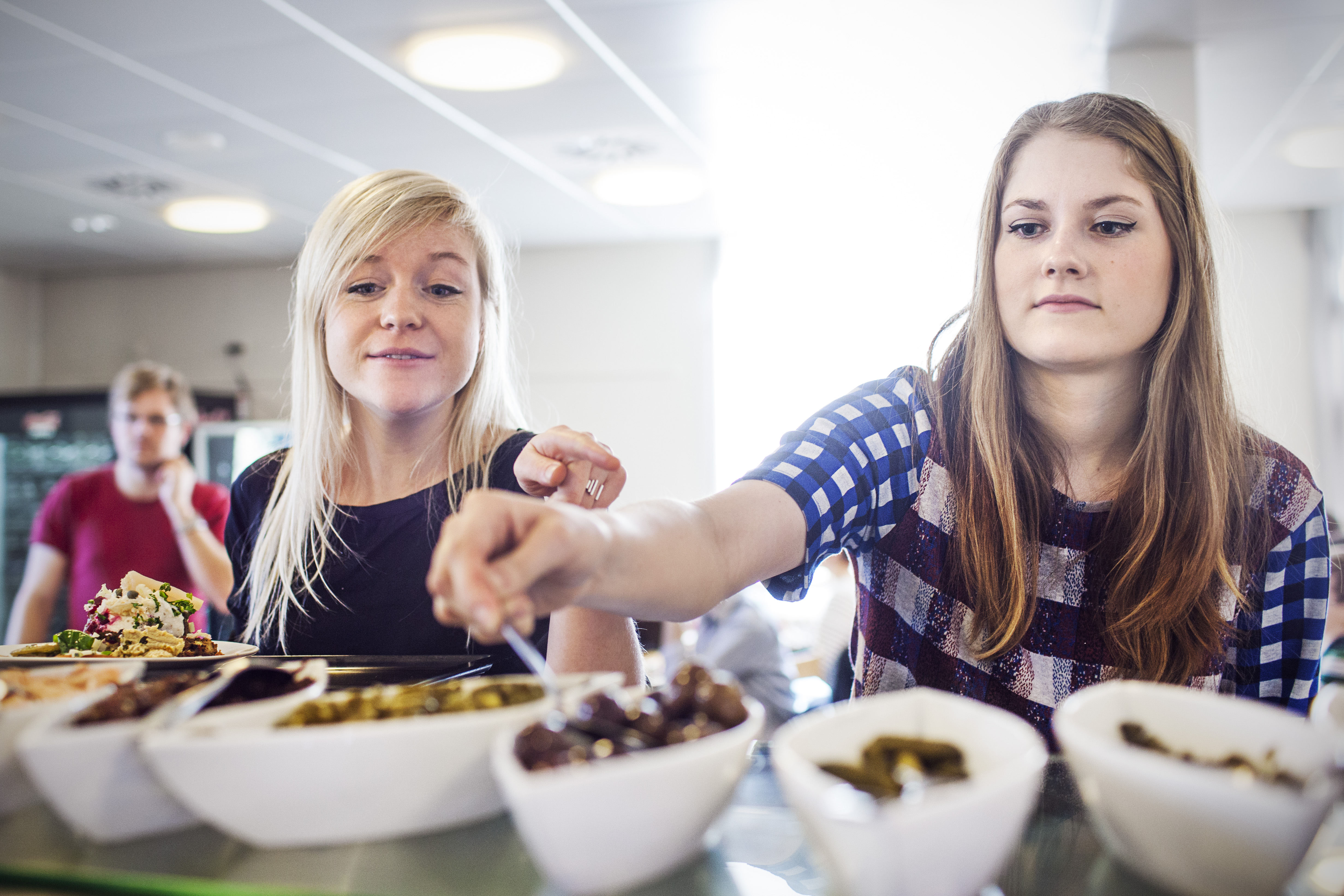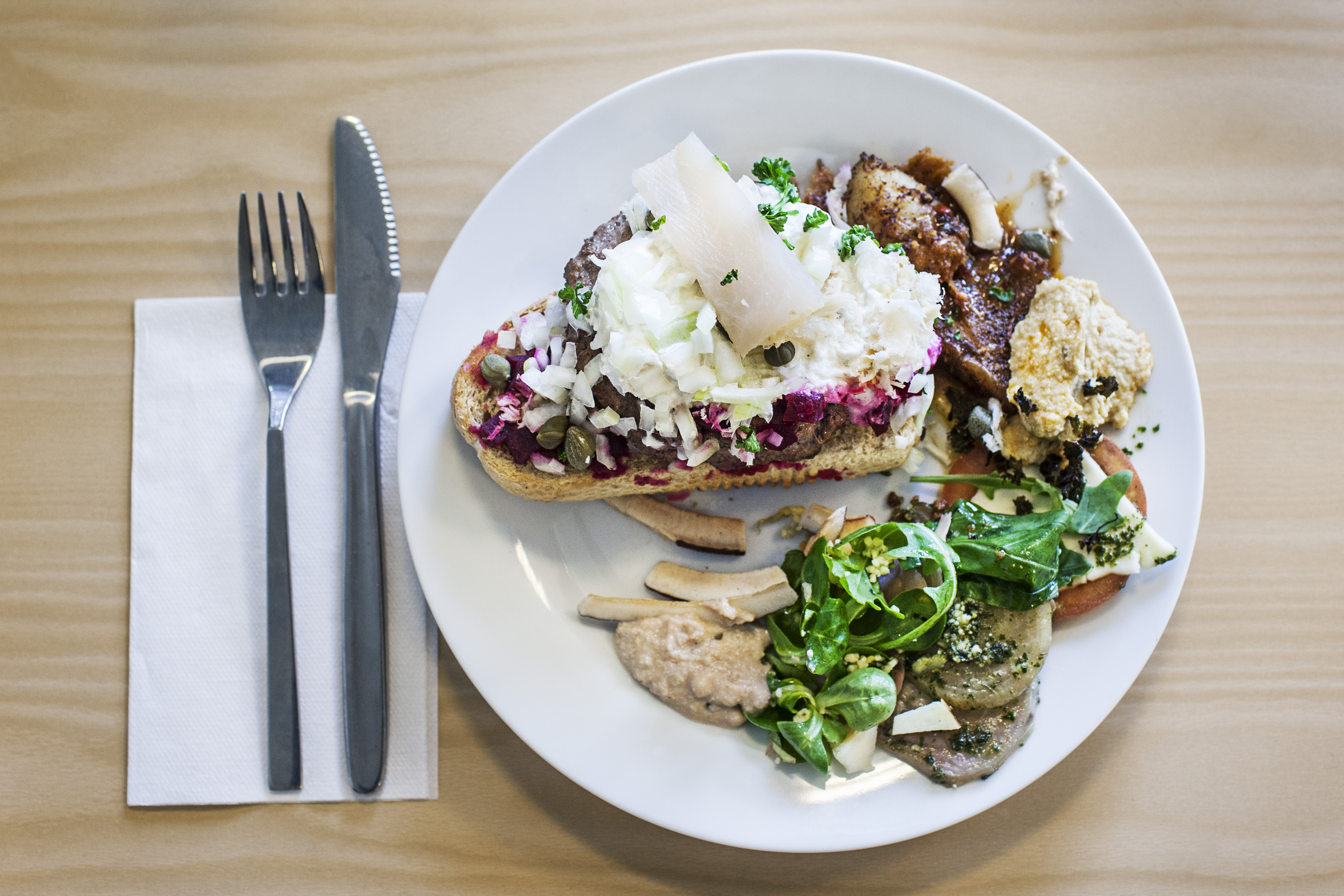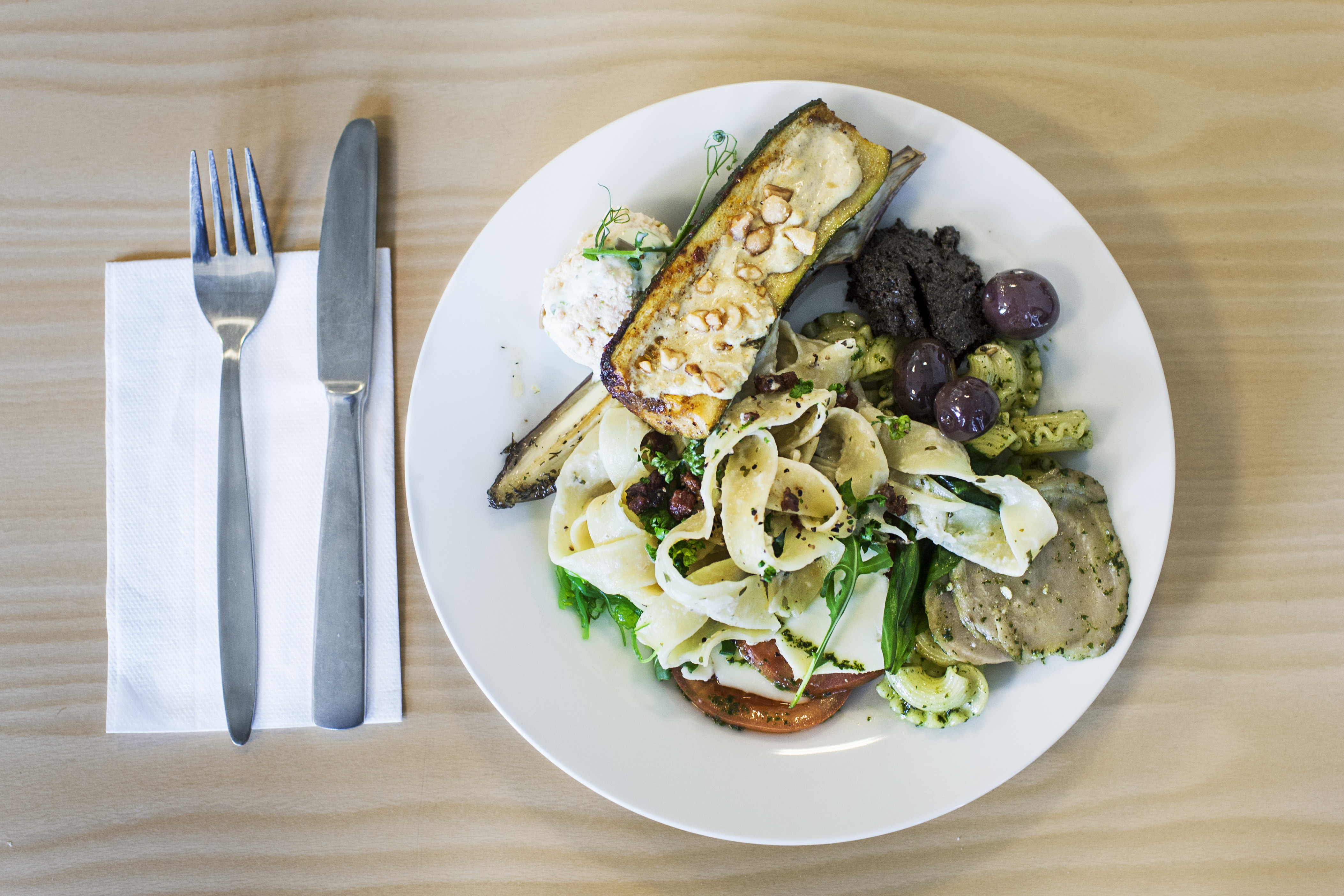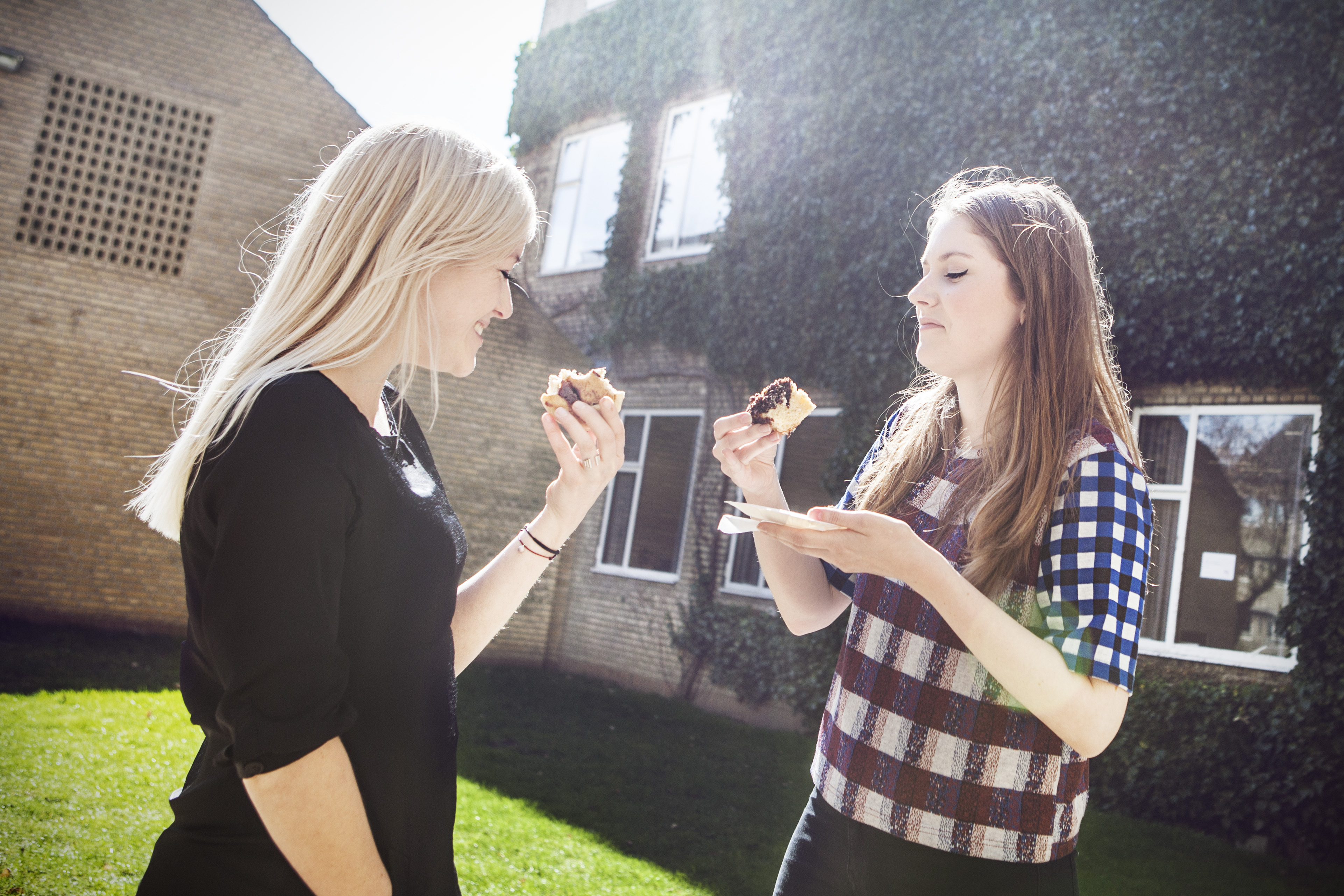 Reviewed by: Maria Raahauge and Nine Beier, Master's degree students on the experience economy programme.
Food: We had heard good things about Chemical Eva (the canteen manager at the Chemical Cafeteria, Eva Sillesen, ed.) and her culinary creations, so our expectations were high as we tried the large buffet of 'tapas' dishes and salads. Different sandwiches are also on display, though it is difficult to work out precisely what the dishes of the day are.
They turn out to be fried beef tartare (pariserbøf) and pasta carbonara. Fried beef tartare is not normally our first choice for lunch, but it looks tempting with horseradish cream, beetroot, capers and minced onion nicely sprinkled on top of the beef patty. The visual experience turns out to be better than the taste, as the beef patty lacks spice and the bread is dry.
We also taste a spoonful of the pasta carbonara, which turns out to be deliciously creamy with crispy pieces of ham. But what really gets our taste buds going is the buffet's inviting salads and 'tapas' dishes. The salad with coconut and apple is delicious, as are the humus, salmon mousse with wasabi and the baked courgette with curry cream and pickles. The monkfish is also good but it's not clear that it costs extra.
We cannot find a water tap where you can get a glass of water for free. On the other hand, there are many exciting drinks to choose from. We wash our lunch down with a 'chemical water' and a rhubarb juice.
After the creative and tasty salads the selection of cakes is a bit of a disappointment. Traditional and a bit stodgy. We try a cinnamon roll and a slice of chocolate cake. The roll is full of buttery, sugary filling and covered in thick icing - just like it should be! The chocolate cake looks a bit dry but is actually pretty good. There are both cappuccino and latte to accompany the cake, though we test the black filter coffee from the large cafeteria urn with a little fresh milk. Nice and strong and it only costs DKK 6.
Price: We have no idea what the total price will be until we get to the till. It's annoying that the prices are not easier to understand. The fried beef tartare plus a little selection from the buffet including the slightly expensive monkfish and a chemical water costs DKK 59. A spoonful of pasta and a plate filled with salads and 'tapas' together with a rhubarb juice costs DKK 51. Add in the cake at DKK 10 per slice and a cup of coffee for DKK 6. We cannot afford DKK 50 per day for lunch - but the food is just so delicious that the prices are really okay for the quality of the food.
Atmosphere: We visited the cafeteria on a Thursday at 12:30 and it was packed. But we found a place at a table with some very friendly students. The surroundings are not that exciting. so it's the people themselves who provide the relaxed and cosy atmosphere. There are a lot of guys in the canteen, so you get some attention as a girl (just a little tip!) And the staff are also nice and good at making sure the serving trays are full and checking the food.
Conclusion: We are really satisfied with the canteen's selection. There is plenty of delicious food to choose from and it's presented in an inviting and inspiring way. Chemical Eva has definitely got it! Our lunch was a super experience and we would be happy to come back with our study group. We do not give it five out of five because of the rather uninspiring beef tartare, the dry bread, inscrutable pricing and the traditional choice of cakes. But the canteen is highly recommended.

---
Are you peckish and are your taste buds discriminating?
Then you could be an Omnibus cafeteria reviewer. You must be a student or member of staff at Aarhus University and preferably a bit of a foodie. As a minimum, you need to be interested in finding a good, well-prepared meal at AU at a fair price. We review both the food and the atmosphere in the cafeteria.
Write to us at: omnibus@au.dk
Food: 1-5 Omnibus logos
1: Ugh!
2: Just barely edible
3: Not exactly a culinary experience but the food does at least fill you up
4: Happy taste buds!
5: Yummy! I want to come and eat here again....
Atmosphere: 1-3 Omnibus logos
1: Boring/cold/packed/empty
2: OK but not very interesting
3: Cosy - I could sit here all afternoon!