"Almost every session feels like a success"
Help with homework is no longer confined to a dusty corner of the library. The Lektier Online (Homework Online in English) project has been taking help with homework out of the library and into the homes of Danish teenagers since 2010. It is here that students from Danish primary and lower secondary school and upper secondary school can find help with their homework via webcam or chat.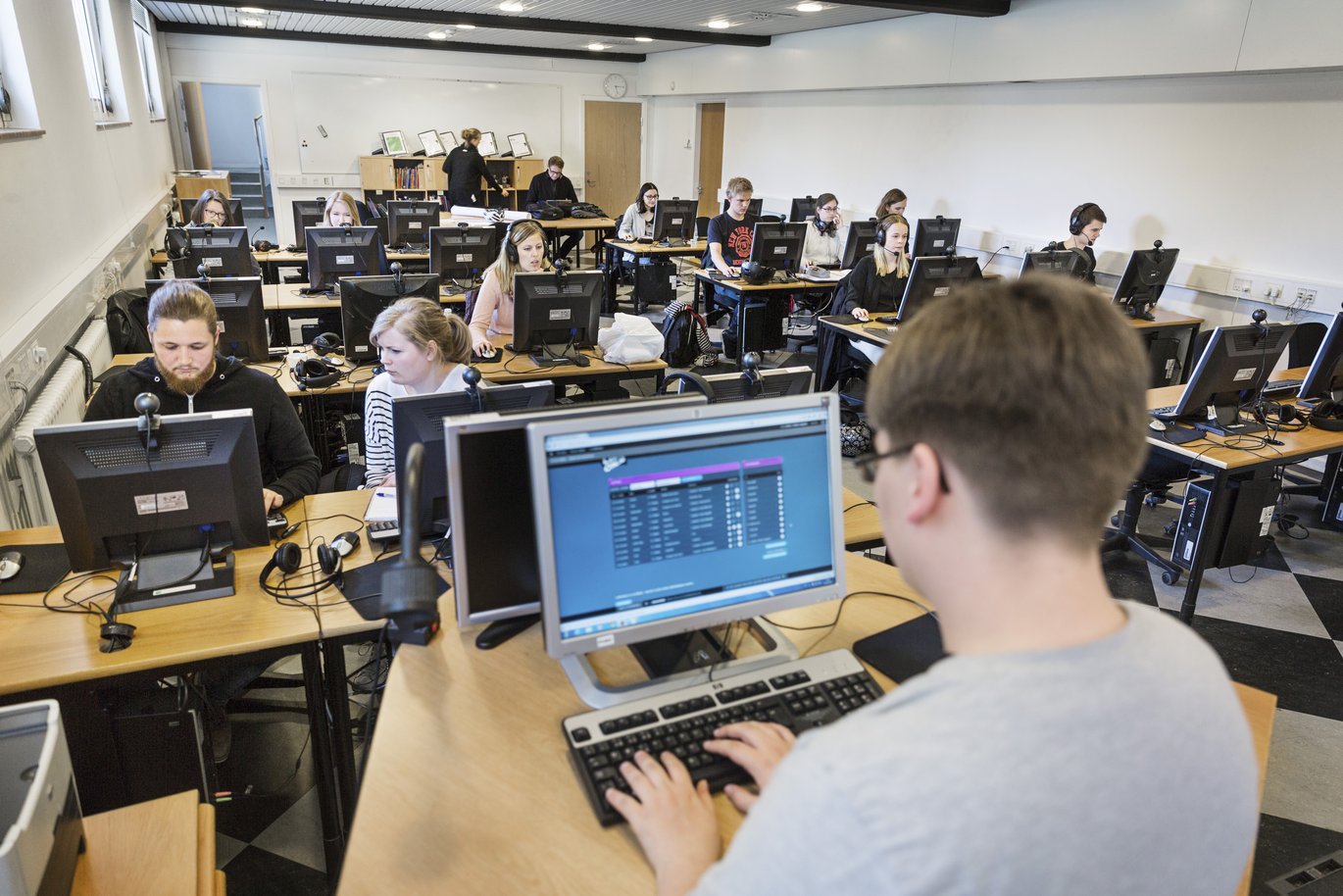 Kasper Lindberg has been helping students with homework since October last year. His main subject is philosophy and he is currently spending his sixth semester taking a Bachelor's supplementary subject in linguistics at the Department of Aesthetics and Communication.
"Nothing beats a student saying 'cool, now I understand it' - making a difference feels good," he says.
"Hi, my name is Kasper. Can you hear me?"
Once he switches on the computer today, Kasper will have to think in many different directions during his shift.
He helps with historical methods and criticism of sources, finding the cube root of eight, starting a biology report, and how the concepts of anxiety and hope are used in different religions. Each time he asks questions that help students make progress with their assignments.
The majority of students wish to be completely anonymous and choose only to write to him via the chat function. This means that the helpers can reply using the speech function, which he thinks works well.
The helpers talk, use the chat function and draw on the whiteboard they have at their disposal at the Lektier Online site to get started on the homework issues.
A little push in the right direction
The primary and lower secondary school syllabus is easy enough for the homework helpers and otherwise Google is always helpful, says Kasper.
The job challenges are more didactic in nature. Having to find a balance between guidance without delivering the answer and praising without overdoing it. Also learning to say no as some students write to them in the hope of getting the answers to their homework.
"That's no use as it doesn't help them academically," he says.
Fun developing ideas
Kasper Lindberg particularly enjoys discussing phenomena and brainstorming ideas for assignments as these situations often develop into fun discussions.
"A secondary school pupil needed some ideas for a short story about how the end of the world could happen. We came up with lots of weird and wonderful ideas," he says with a laugh.
Plenty of flexibility
Each shift takes three hours and Lektier Online expects you to take at least two shifts a month, though you can decide when to work.
Kasper Lindberg is so pleased with the job that he takes one shift a week – and is going to carry on doing that.
"Almost every session feels like a success," he says.
Helpful for both students and volunteers
Anders Taylor Hansen, who is a volunteer coordinator at Lektier Online, is satisfied. A study has shown that 96 per cent of the users think that help from Lektier Online means they can do better in primary and lower secondary school.
The volunteers are also happy to lend a helping hand.
"A survey among our volunteers shows that the primary reason they are here is to make a difference. Thinking about their CV and career are also factors, but they're secondary for most of them," he says.
---
Facts
Lektier Online (Homework Online) is open five days a week between 16:00 -21:00
Every day, more than 100 students get help with their homework
There are more than 200 volunteers in Aarhus
All primary and lower secondary school pupils with a standard school log-in can get help
18 upper secondary schools have also bought a subscription and can also get help from the volunteers