Rector to remain in post for another five years
AU's current rector, Brian Bech Nielsen, will remain in his post for another five years following a unanimous decision by the appointment committee to re-appoint him. Chair of the Board Connie Hedegaard remarked that Brian Bech Nielsen enjoys great respect both within and outside the university.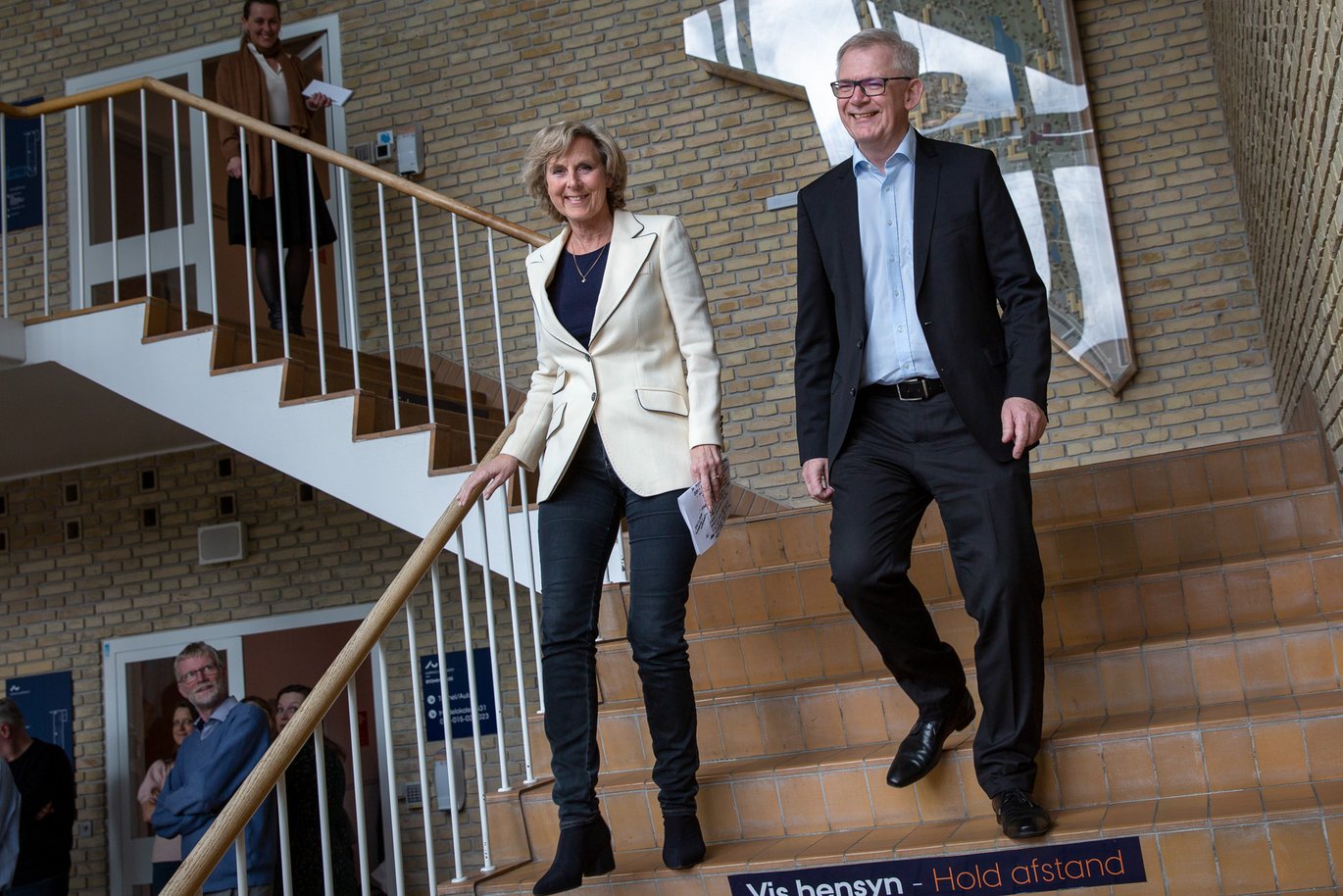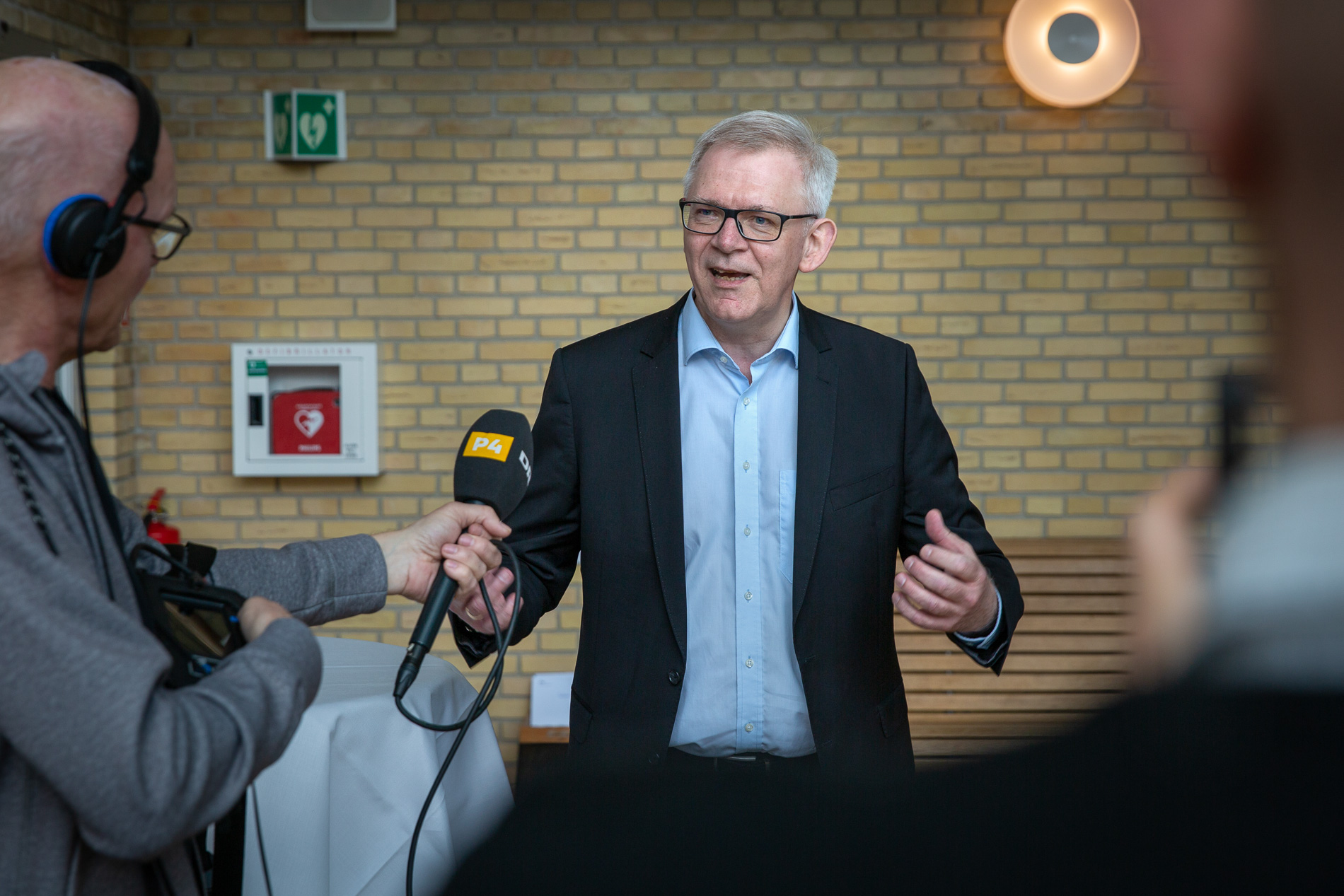 When the press gathered to meet AU's newly appointed rector today, it was a familiar face that appeared alongside AU's chair of the board, Connie Hedegaard, namely that of AU's current rector, Brian Bech Nielsen.
"Yes, it might have been more exciting for the press if it had been a new face. But then we wouldn't have appointed the best rector, and Aarhus University deserves the best rector," said Connie Hedegaard, before confirming that a unanimous appointment committee had decided to re-appoint Brian Bech Nielsen for a further five years. A decision that was endorsed by the university board.
A respected rector
Connie Hedegaard told the press that thirteen highly qualified applicants had applied for the position and that five had been called for interview. But the decision went in favour of AU's current rector.
"Brian Bech Nielsen knows Aarhus University and research like the back of his hand, and there is great respect for him at the university and in society more widely," said Connie Hedegaard.
This last point is not insignificant at a time when the university sector is undergoing numerous reforms. Recent examples of these include the relocation reform, which was finalised in March, and the recommendations of the Reform Commission, which was presented earlier this week.
"At the moment, there is a great deal of discussion about the university and its role, and it means a lot to have a rector who is able to navigate the political side of this debate. We should not underestimate the influence this gives to Aarhus University," claimed Connie Hedegaard, before she gave the floor to the rector, who thanked the board for the confidence it had shown in him.
"I won't make a secret of the fact that I cannot imagine a better job in the world than this. I am delighted that I will have the opportunity to complete some of the initiatives we have launched and to further develop the university," said Brian Bech Nielsen.
He was keen to voice his belief that the university should remain relevant through research, education and collaboration with society.
"We have an excellent position within basic research, which is one of the core values at Aarhus University. We need to put our research into action to help solve some of the major societal challenges of today, which we are all familiar with, such as climate change and the green transition."
Graduates are an asset to society
According to the rector, one of the most visible contributions Aarhus University makes to society is the educated graduates that leave its doors every year.
"They are a real asset to society," he said, before he briefly touched upon the recent proposal from the Reform Commission.
"There are parts of the proposal I am more enthusiastic about than others. I believe it hits the mark with regard to continuing and higher education. Because it is important to top up on knowledge and competences later in life – and this is something that we as a university can contribute even more to with our research-based knowledge."
Knowledge sharing is important in a democracy
Brian Bech Nielsen believes it is essential that the university and its researchers disseminate and share knowledge. As an example, he referred to the researchers who, during the Corona crisis, appeared in the media to inform the public about Corona and the secondary effects of the pandemic.
"It became clear that it was necessary to contribute reliable knowledge – in order for a democracy to function well, decisions need to be made on an informed basis."
The rector would like to see Aarhus University interact even more with business and industry, public institutions and cultural institutions.
Rector Brian Bech Nielsen has a background in physics at Aarhus University and has previously been employed as head of department at the Department of Physics and Astronomy and dean at the then Faculty of Science and Technology, which has since been divided into the Faculty of Natural Sciences and the Faculty of technical Sciences. Brian Bech Nielsen was first appointed as rector in 2013.
Translated by Sarah Jennings