Denmark's borders are closed to international students due to tighter Covid-19 restrictions
New restrictions on travel to Denmark mean that right now, studying in Denmark isn't a valid reason to enter the country. As a consequence, the country has closed its borders to over 200 new international students who are set to start studying at AU on 1 February. The new restrictions can also impact AU students in Denmark who are planning an exchange abroad.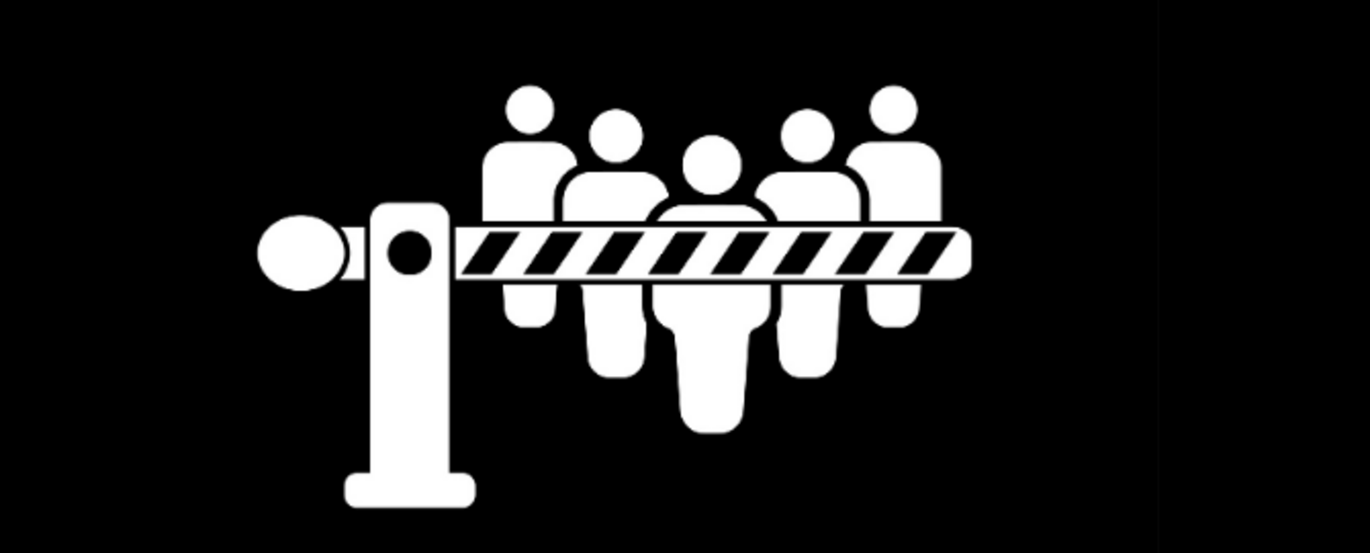 Update (14 January): The stricter restrictions will be in place at least through 7 February
On Friday, the public health authorities announced tighter restrictions on travel to and from Denmark to curtail the spread of Covid-19. And the new rules may have serious consequences for the over 200 international students who are set to start their studies at AU when the new semester starts on 1 February. International students who try to enter the country will be denied entry. This is because studying in Denmark isn't currently considered a valid reason for internationals to enter the country.
Rikke Nielsen, head of the International Office at AU
The stricter restrictions will be in place at least through 17 January, and AU's International Centre is monitoring developments closely, said Rikke Nielsen, head of the International Office:
"We've informed the new exchange students that they will be able to enter the country 14 days before the beginning of the semester at the earliest, so if the restrictions are loosened again on 17 January, the new students won't be affected.
But judging from the prime minister's statements on Sunday evening, unfortunately, it seems like a lot of restrictions will be extended. We're hearing the same message from a number of experts, and that's the scenario we're working with when we advise students."
Student exchanges are affected by the Covid-19 situation
Rikke Nielsen explained that the situation affects 200 incoming exchange students, in addition to 37 international students who'll be studying at AU as part of the Erasmus Mundus programme. Due to the Covid-19 pandemic, the number of incoming international students is lower than normal:
"It's about half of what we normally get for the spring semester," she said.
We'll lose even more
Nielsen said that she expects that a number of the coming international students will drop their exchange at AU, either as a consequence of restrictions in Denmark or in their home countries.
"We give the best guidance we can on the basis of the information we have from the authorities. And this year, our entire orientation programme is online, so in principal they'll be able to participate from their home countries. However, it's highly likely that students will reconsider their exchange at AU in the spring of 2021. The semester will start online, and we can't give them any guidance on when classes will be offered on campus again," Rikke Nielsen said.
AU students who are planning an exchange should think twice
The new restrictions for travel to and from Denmark may also affect the 250 Danish students who are planning to study abroad this spring. The authorities currently advise against all international travel – including necessary travel such as business trips. And the International Centre is currently in the process of clarifying how outgoing AU exchange students will be affected by these restrictions.
"Study-related travel is normally classified as necessary travel, but the Ministry of Foreign Affairs is no longer operating with the categories 'necessary' and 'non-necessary' in its travel advisories. At the moment, we're awaiting clarification from the authorities regarding the status of study abroad now that they're advising against business travel, she said, and added:
"Overall, our interpretation is that the intention behind tightening the travel restrictions is to limit travel to and from Denmark as much as possible."
"Until we're given a clarification of the rules, our assessment is that study abroad is a grey area in relation to the travel restrictions. For this reason, we're encouraging students to proceed with caution and to consider their travel plans carefully, among other factors in light of the situation in the host country for their planned exchange. They should also consider developments in infection rates, the quality of the local healthcare system, whether it's possible for them to come home early and not least, their insurance situation," Rikke Nielsen said. She emphasised that the situation is complex right now:
As things stand, the individual student is responsible for deciding whether to go on exchange or not.
Stay informed: We encourage Danish and international students to stay informed by checking AU's coronavirus website regularly
Translated by Lenore Messick