No, King Christian X didn't misspeak
To celebrate of the university's 90th anniversary, we dove into the university archives with university historian Palle Lykke in search of AU photos from decades past. We brought back ten then and now photos.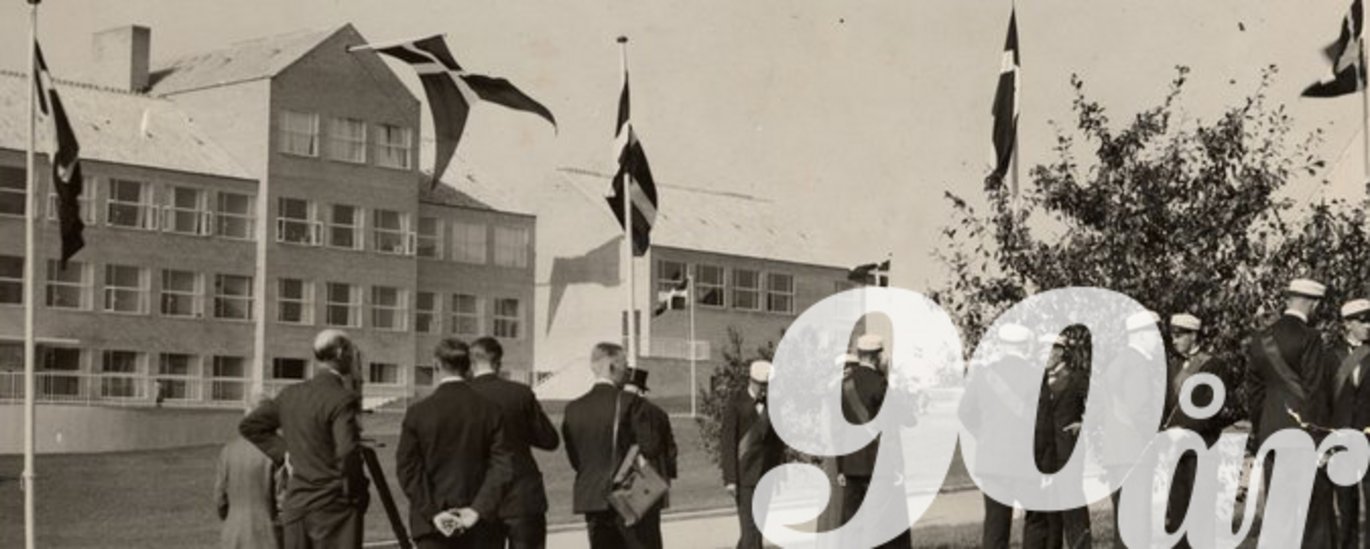 AU's 90th
The AU anniversary series 'AU's 90th' will run throughout the fall. It also includes short interviews with AU employees whom we asked to answer three questions about their relationship to the university. You'll find previous articles in the series in the left-hand column on the front page under the heading:
The students – seen here in their high school graduation caps – were present at the inauguration of AU on 11 September 1933 to usher the invited dignitaries to their seats in a large tent erected for the occasion on Niels Ebbesens Vej (known as Nørrebrogade today).
The new institution was not to be named 'Aarhus University' – but rather 'University Teaching in Jutland'. So it's always been assumed that King Christian X accidentally misspoke when he referred to 'Aarhus University' in his inauguration speech:
"In the hope that that the scientific and scholarly research which shall take place here may take place in spirit and truth, I hereby inaugurate Aarhus University."
But this was no slip of the tongue, reveals university historian Palle Lykke:
"It was by agreement with relevant authorities."
Then and now photos: