Debate: Contact your union representative if your freedom of research is threatened
In this piece, joint union representative Olav W. Bertelsen reminds us that we have joint union representative to ensure decent working conditions. Also when it comes to freedom of research.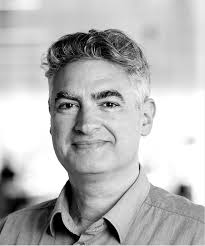 Translation: Lenore Messick.
VIVE's survey of freedom of research at AU shows that 16% of respondents have experienced internal or external attempts to influence them to change their research findings or suppress or postpone publications.
READ MORE: New report on freedom of research at Aarhus University: Researchers experience threats to their academic freedom. Sometimes from their managers and colleagues
It is important that the university responds by setting clear standards that protect researchers from pressure to compromise the integrity of their findings. It is also important that the university defends freedom of research and provides a channel for lodging complaints for researchers who experience threats to their intellectual freedom.
Contact your union representative
Apparently, many AU employees are not aware that there is someone who can help them in such situations: their union representative.
If you need to discuss a professional situation in which you feel you're under pressure, you can always contact your local union rep. And if for some reason your union rep can't help you in a particular case, you can contact one of the joint union reps at your faculty – or ultimately, you can contact me, as the joint union rep for all university-educated staff at Aarhus University.
All union reps are independent of management, and their sole purpose and interest is to defend individual employees who are experiencing conflicts in relation to his or her work. And naturally, this also applies to researchers who are dealing with attempts to compromise their freedom of research.