Deans at Arts and BSS: No current plans for layoffs
The dean of Science and Technology has just announced layoffs at three departments. At Health, the Department of Clinical Medicine has recently gone through a round of cutbacks, but the dean does not have additional layoffs in the pipeline. But at Arts and BSS employees can breathe a sigh of relief. Though the study progress reform and uncertainty about the coming Finance Act makes it extremely difficult to predict the financial situation of the faculties in the future.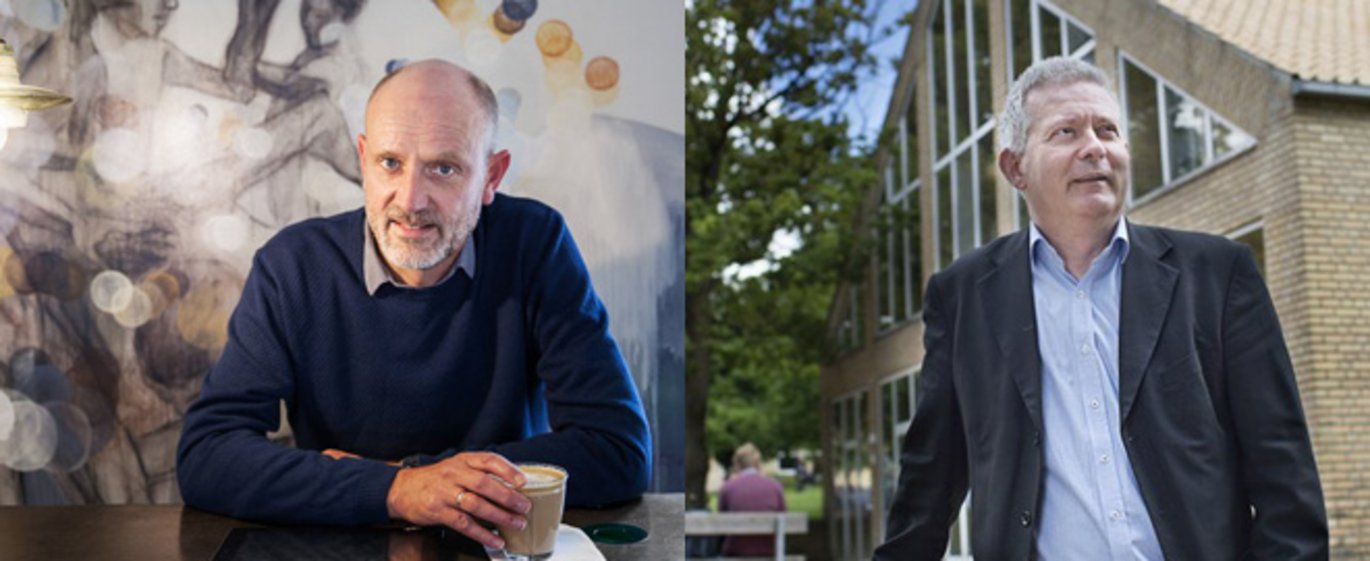 Updated with comments by University Director Arnold Boon on 26 August 2016 at 08.45.
Following the Dean of Science and Technology, Niels Chr. Nielsen, recently announcing that approximately fifteen employees faced dismissal as part of the university's budget cutbacks, Omnibus rang the deans at the other faculties to hear whether they had similar plans. Between now and 2019, Aarhus University must find savings of DKK 280 million, with DKK 171 million of this total to be found in the faculties' budgets. However, the deans at Arts, BSS and Health – Johnny Laursen, Thomas Pallesen and Allan Flyvbjerg respectively – do not have any current plans for layoffs.
READ MORE: Around 15 employees facing the axe at ST (not translated yet)
Uncertainty at Arts because of the study progress reform
At Arts, the management team expects an eight per cent decrease in revenues up until 2019, corresponding to DKK 86 million. One place where the money must be found is in an ongoing reduction in the number of positions, but according to Dean of Arts Johnny Laursen, there are no current plans for layoffs.
"As I already mentioned in my summer newsletter, there is some uncertainty, not least as a result of the study progress reform. The university is currently drawing up its 2017 budget. Once we know the contents of the government's Finance Bill and have completed the budget process, we will – as is always the case – be better able to assess the financial outlook," writes Johnny Laursen in an email to Omnibus.
Voluntary agreements at BSS
At BSS, Dean Thomas Pallesen has announced that the faculty expects declining revenues of DKK 59 million up until 2019. Even though BSS can look forward to a small increase in external funding, the increase is not sufficient to cover the decline in revenues. This means savings must be found in e.g. the administration, but the dean does not see layoffs ahead.
"We have no current plans for redundancies. If, contrary to expectations, there was a need to adjust staff levels, I would expect it to be possible to manage this with voluntary agreements such as senior agreements and the like," says Dean Thomas Pallesen from BSS.
He does not wish to comment on how the longer term situation could look.
"The further ahead we look in the calendar, the harder it is to say anything with certainty. We've got the study progress reform, the projected fines from it and more on the horizon, so it's more difficult to be specific, but it's not part of our current budgetary projections," he emphasises.
Centre closure at Health
Dean Allan Flybjerg from Health announced before the summer holidays, that the faculty must make savings on payroll costs and other operating costs in the region of DKK 33 million between now and 2020.
"We're constantly battling to get revenues and expenses to match. Right now we don't have anything apart from the adjustments at the Department of Clinical Medicine in the pipeline," says Allan Flyvbjerg.
In April, employees at the Department of Clinical Medicine were informed that the department would be forced to dismiss a number of employees as a consequence of lost student FTE funding (the money the university receives each time a student passes an examination) and a lack of overview of the number of employees. Eight employees have been fired, but the department is actually saying goodbye to a total of 17 employees as several have accepted voluntary redundancy packages, while two employees in temporary positions has not been extended. Eleven out of the 17 employees were affiliated with the Stereology and Electron Microscopy Laboratory, which the department management team has decided to close down.
READ MORE: Recognised research centre to close
Neither does Allan Flyvbjerg wish to give any guarantees about the future:
"The Finance Act is just around the corner, and we don't know yet what it will mean for our financial situation. For example, we don't know whether we will lose research funding. It can end up painting both a darker and rosier picture."
Payroll savings via natural wastage in the administration
Before the summer holidays, University Director Arnold Boon announced that savings of DKK 63 million would have to be made in the administration during the period 2016-2019. Today he maintains that the administrative savings must be found by cutbacks in joint expenses, by streamlining operations and by reducing the administration's payroll budget through natural wastage. According to the university director, this is realistic based on forecasts for the administration's average staff turnover.
"But it would be reckless to issue guarantees at a time when the university's framework conditions and administrative support requirements are constantly changing. The administration is a large workplace with several hundred employees, and we must be able to meet the demand for an efficient and flexible administration. So we are continuously monitoring the administration's personnel situation. Anything else would be unnatural and irresponsible. If a situation with individual dismissals should arise, we will deal with it locally and in the liaison committees," he writes in an email to Omnibus.

Translated by Peter Lambourne.