The 2020 Regatta has been cancelled
Initially, the organisers postponed AU's rubber raft regatta to June 26. But now they've announced that there will be no battle for the Golden Bedpan on the lake this year.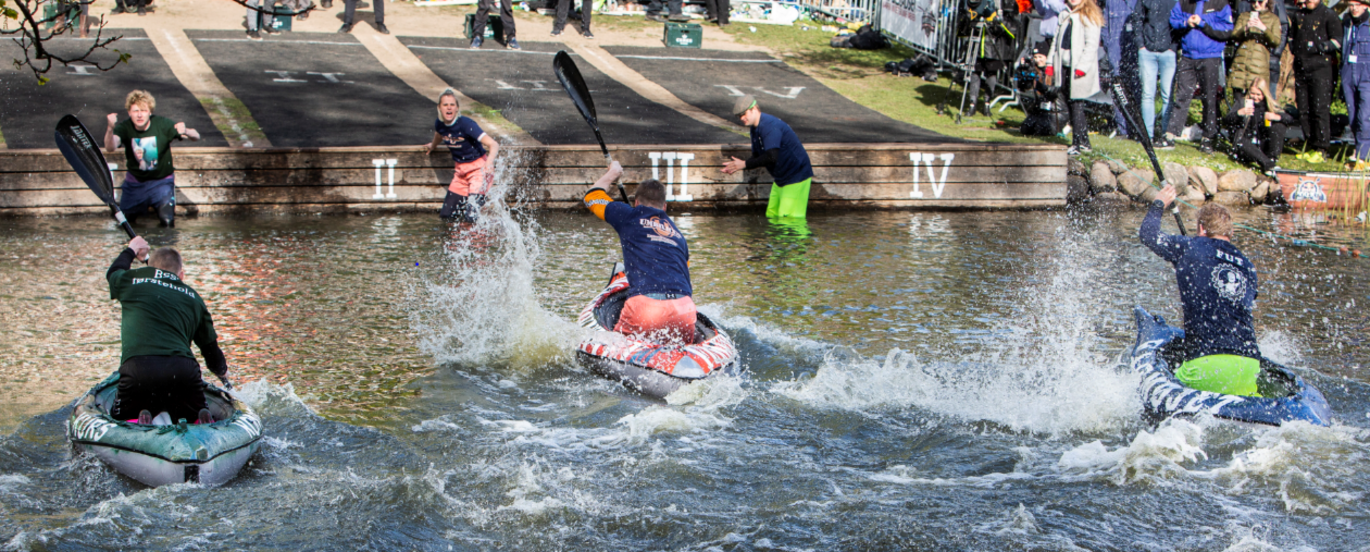 The 2020 Regatta was to have been memorialised in the annals of AU as thirtieth edition of the Battle for the Golden Bedpan. Instead, it will enter the history books for a much drearier reason: The event has been cancelled due to the coronavirus pandemic.
The event's organisers made this announcement in the wake of Prime Minister Mette Frederiksen's press briefing on March 6, where she announced that all large events will be prohibited at least until the end of August.
The Regatta had initially been postponed until June 26.
"We're really frustrated that it's not going to happen, but fortunately a lot of what we've planned can be used in next year's edition," says Sofie Paarup Thomsen, one of the two organizers of the Regatta.
She says that a number of the Regatta's partners have agreed to postpone their contracts to next year.
Merger with Denmark's Biggest Friday Bar not an option
Thomsen also says that she and her co-organizer Bjørn Heje have gotten a lot of suggestions from students about holding the Regatta in conjunction with Denmark's Biggest Friday Bar.
Both events bring thousands of students together to drink oceans of beer in the University Park. But that's exactly what makes it more difficult to host a joint event, explains Thomsen:
"Royal Unibrew is the Regatta's partner, while for Denmark's Biggest Friday Bar it's Tuborg. So contractually speaking, it's not possible to merge the two events."
However, she does stress that this isn't the only reason the Regatta won't be part of the sports program for the Friday bar:
"A lot of events all over the country are being postponed to September, so it would be quite a puzzle to put together with our partners, because they have to supply a lot of events during that period."
Even though she's frustrated about the cancellation, Thomsen thinks it's important to understand it in a larger perspective.
"It's a difficult time for everyone, and compared with the major consequences the coronavirus has, you can't really allow yourself to complain about a party being cancelled," she concludes.
Translated by Lenore Messick