New association will support students who are dealing with grief
The two founders of the group Studerende and Sorg (Student and grief) have dealt with grief themselves during their studies, and now organise grief support groups for students who have lost a loved one.
The impetus for the founding of the association Studerende og Sorg was a news story about bereaved children and adolescents having to wait for professional grief counselling for up to fifteen months.
The two founders of the association are Jørgen Lind, who finished his MA in aesthetics and culture last summer, and Lotte Fuglsang, who is writing her Master's thesis in psychology. Both of them know what it's like to deal with grief while trying to keep their heads above water with their studies. Jørgen lost his father to cancer early in his university career, while Lotte's parents informed her that they were divorcing just as her student orientation week was starting.Lotte stresses that it goes without saying that her grief was of a different order than Jørgen's.But despite the differences, both know from experience that dealing with grief as a university student can be tough."One thing is that you are called to account every six months when you have exams," explains Lind:
"When you have a job, you have fixed working hours and concrete tasks you come to work to perform, and you're busy with them. And so it's easier to shut your grief out a bit. But when you're a student, you're responsible for your own learning and may have just two or three classes a week. In this situation, you have to find the energy to decide what to work on. And that makes it a lot harder to shut out your grief."
The need is there
The two founders have gotten confirmation of the need for a grief support group which students can join relatively quickly from several quarters. They have sought out input from the university chaplains, the Student Counselling Service, existing grief support groups and Maja O'Connor, a researcher at AU who studies grief. The latter has since become the association's permanent sparring partner.
"From all sides, we've gotten support for the idea that there's a need for a grief support option for students," says Jørgen.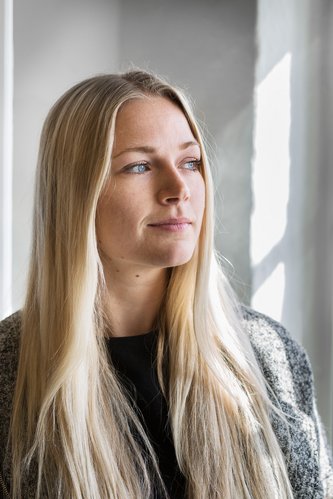 Aarhus Municipality has also supported the initiative with a 30,000 kroner grant.
And so a few weeks ago, the two founders set candles and coffee on the table at the volunteers' centre on Grønnegade, and welcomed seven students to the first grief support group for students who've lost a loved one. The grief support group will meet once a week for two hours for the next eight weeks.
Both Lotte and Jørgen draw on their own experiences when attempting to help other young people deal with their grief. For example. both agree that it can be hard to deal with breaks and the social life on campus.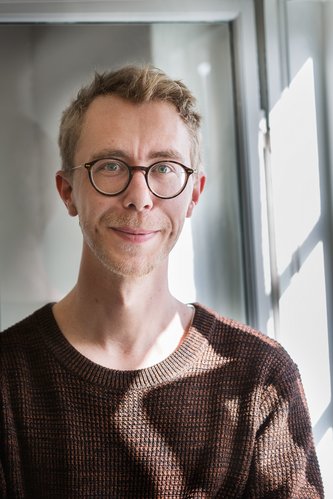 Friday bars are the worst
Jørgen explains that he always made sure to sit in the back of the room at lectures so that he could rush out and bike home afterwards:
"And Friday bars are just the worst. They demand that you're able to talk about nothing, and that's one of the hardest things when you're grieving. Because your grief is the only thing on your mind. But you don't want to burden others with it either. And it takes time and intimacy to explain about it, so it's not something you talk about over a beer at a bar."
He also describes the culture of the university as characterised by a high level of abstraction, where you often just skip across a sophisticated surface.
"It's amazing how many important things you can discuss at a theoretical level," he says.
Labelled
Lotte says that you can easily get labelled as 'the bereaved one' by your fellow students.
"People don't always know how to tackle fellow students who are grieving, or how to ask about it."
Lotte and Jørgen are running the association on a voluntary basis. Joining the association's grief support group is free.
"We're starting the next grief support group after the summer holiday," says Lotte:
"Right now Jørgen and I are running the grief support groups, but if demand grows, we could use more volunteers, who would naturally be given the right training for the job and guidance from Maja O'Connor."
Facts: The association Studerende og Sørg – SoS (Student and grief)

The association provides support for post-secondary students who are dealing with grief. At the moment, the grief support group is aimed at students who have lost a loved one. You can support the association by joining: a membership costs 50 kroner per year and goes towards operating costs. You don't have to be a member to use the association's services. The association would also like to hear from students who are interested in volunteering for the association and helping to run the grief support groups. The association is run by Jørgen Lind, MA in aesthetics and culture, and psychology student Lotte Fuglsang. Grief researcher Maja O'Connor is also affiliated with the association.
The article was published 2018.05.07.