The Socialist People's Party (SF) wants to ban cars from the University Park
Making the roads in the University Park more bike-friendly doesn't go far enough, according to SF's members on the Aarhus City Council, who have proposed banning cars from the University Park from 2020. But the proposal hasn't met with a great deal of support from the other parties on the council.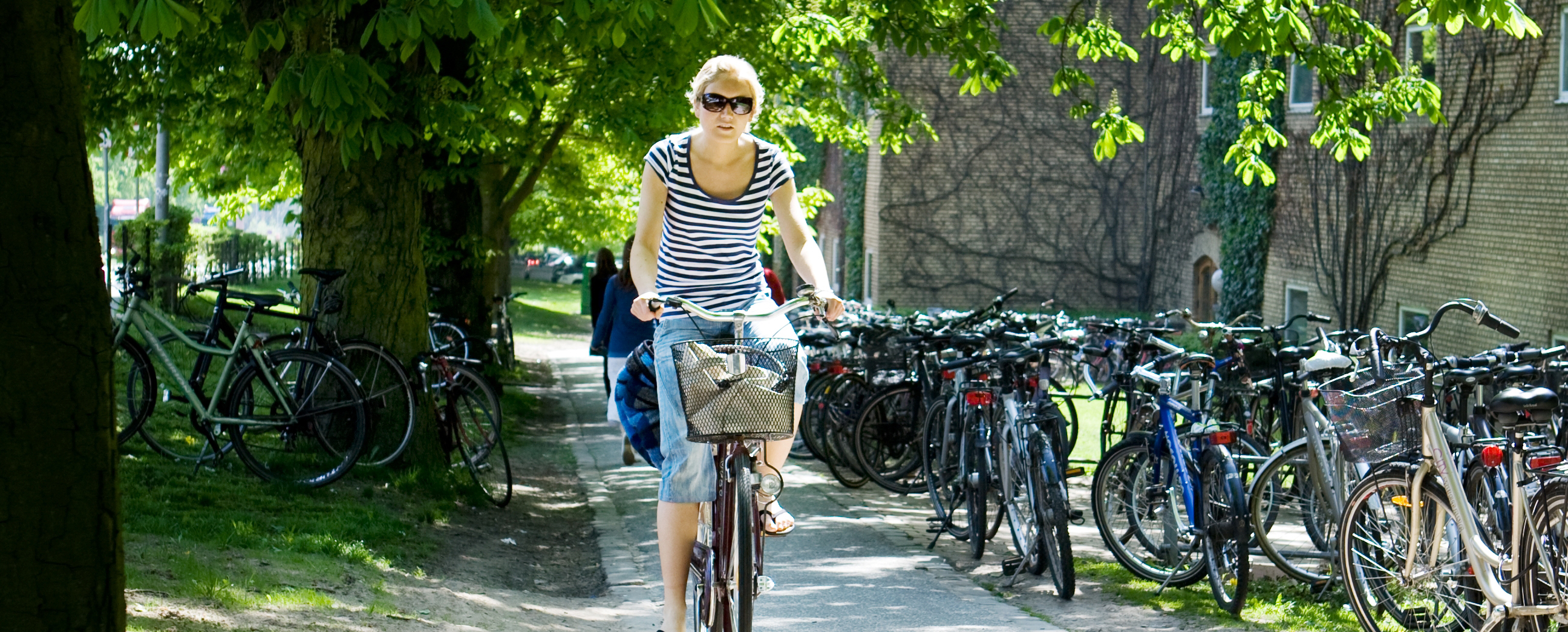 On Wednesday 18 April, the Aarhus City Council considered SF's proposal to make the University Park car-free by 2020.
"The City of Aarhus has already decided to make the University Park's roads bike-friendly, prioritising cyclists and lowering the speed limit for cars to 30 kph. In SF, we don't think this goes far enough. The roads in the University Park are simply too dangerous for cyclists as long as they have to share them with cars,"
reads SF's proposal, which was presented by Councillor Mette Bjerre, who is also a PhD student at Aarhus University.
No support from the alderman
But the other parties on the City Council are not enthusiastic about the idea of a car-free University Park.
Bünyamin Simsek (Danish Liberal Party), alderman for technical services and the environment, has made it clear that he will not support the proposal, on the grounds that he is not willing to put limitations on conditions for busy people – employees as well as students – who depend on their cars for transportation to the university.
Ango Winther (Social Democrats) endorsed the alderman's position. Eva Borchorst Mejnertz (Danish Social Liberal Party) stressed that she believes that the introduction of bike-friendly roads in the University Park is solution enough. The Danish People's Party, Liberal Alliance and the Conservative Party were also against the proposal.
Only the Red-Green Alliance's Kjeld Hvalsø endorsed it.
SF's Mette Bjerre requested that the proposal be submitted for consideration by the Technical Services and Environment department. The department will then issue a statement to the City Council.
Translated by Lenore Messick