The Danish border is closed to ten international students at AU
As a consequence of coronavirus entry restrictions, ten international PhD students are unable to travel to Denmark to start their research projects at Aarhus University. For a research team at the Department of Molecular Biology and Genetics, this means that their project has ground to a halt. The problem is that these international PhD students are categorised as international students by the Danish authorities – and education is not considered a valid reason for entering the country.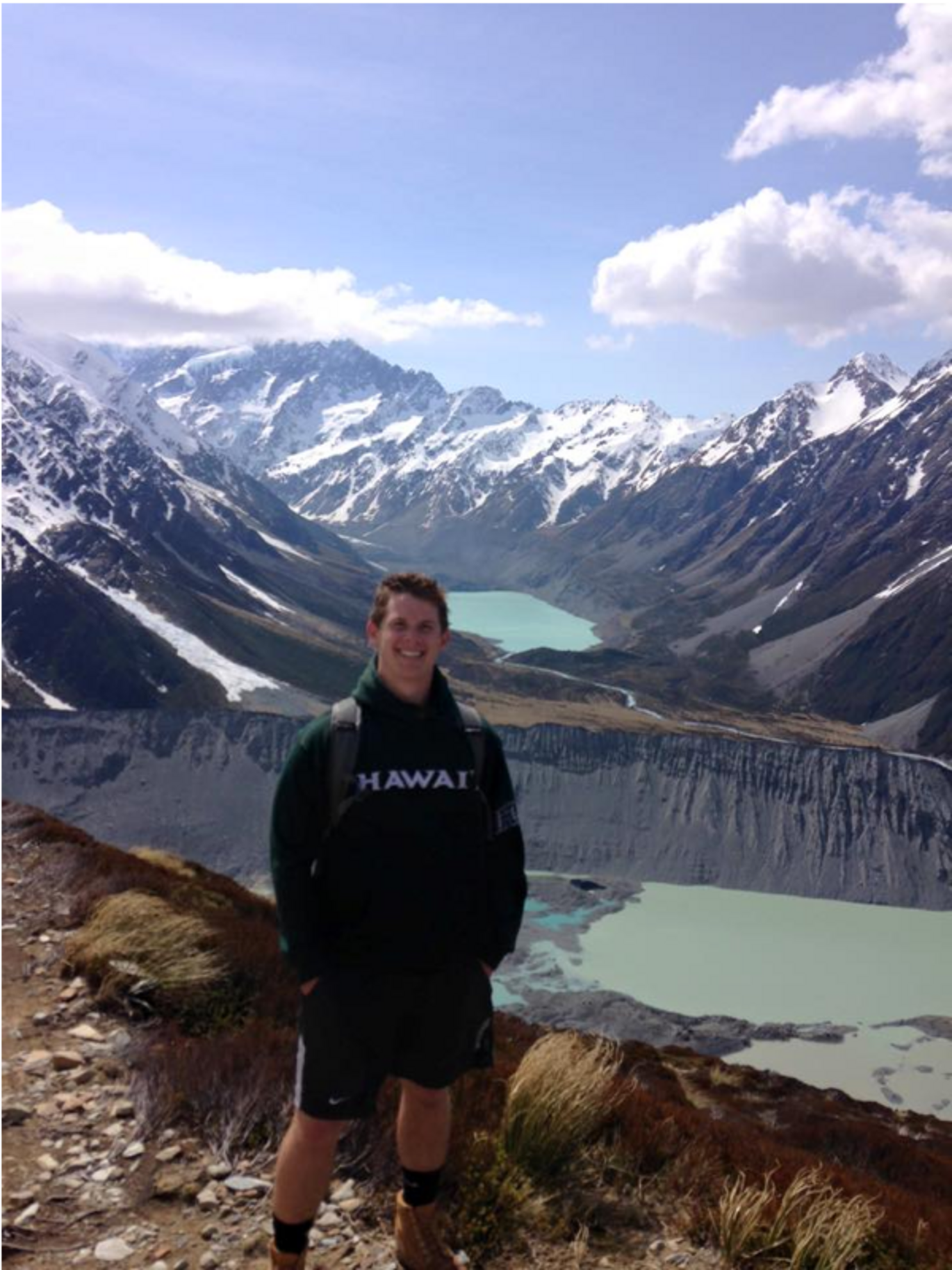 At Aarhus University, ten international PhD students from non-EU countries have been denied entry into Denmark due to the Covid travel restrictions. Because at the moment, 'being a student' is not a valid reason to cross the border and get Danish residency.
Even though these international PhD students are employees of the university and will perform research and teaching on a professional basis, the Danish authorities lump them together with international exchange and full-degree students.
MORE ON THIS STORY: International AU-studerende rejste illegalt til Danmark for at få opholdstilladelse
At Aarhus BSS, one PhD student has been denied residency; there are five at NAT and three at TECH in the same situation. At Health, one student has requested a leave of absence because they were refused entry; Arts is the only faculty that hasn't been hit by the entry restrictions. The figures are for the PhD students who were set to start at AU in the period 1 January to 1 April 2021.
Still waiting in his room in Washington
Alex Harvey is one of the five PhD students admitted to NAT who is still stuck in limbo. Originally, he had planned to start his graduate studies at the Department of Molecular Biology and Genetics at AU in early Marts. Then the date was pushed back to mid-March, and now it's been postponed indefinitely.
The government's entry restrictions have left Harvey stuck waiting in his room in a house share in Washington, DC.
"I'm actually doing ok, despite the circumstances. But I have to admit that the situation's very stressful," Harvey told me over Zoom.
He had been planning on doing his PhD abroad for a long time, and his focus was on the Nordic countries from the very beginning – among other reasons because he has family on Zealand. So Alex Harvey applied to PhD programmes in Denmark last fall.
"I'm extremely happy and excited to get started. I hadn't expected to get in, because I had already gotten a number of rejections from other places. So when I got a mail from AU, I had butterflies in my stomach. And when I saw that they had accepted my application, I couldn't believe it at first," Alex told me.
Visa process suspended
Alex Harvey got the good news about acceptance to a PhD program at AU at the beginning of January this year. Immediately he began working on a list of the things he needed to do to prepare for his departure.
"I started planning the trip and the move to Denmark, cancelled the lease on my apartment and quit my job, prepared for my coming research and applied for a visa. So I've been mentally prepared for a long time," he said.
But in February, Alex got a mail from the Danish authorities: processing of his visa application for a residence permit in Denmark had been temporarily suspended due to the introduction of stricter entry restrictions.
"I totally hadn't expected that," Alex said.
He explained that he had consulted the Danish Embassy in Washington, DC and the Danish consulate in New York before submitting his visa application. In both cases, he was informed that he should get his visa within a week.
But the entry restrictions have suspended all visa applications for incoming travellers who don't have a 'valid reason' for coming to the country. And PhD students from non-EU countries aren't considered to have a 'valid reason'.
"I can't do a lot beside twiddle my thumbs. It's a hard situation, sitting here several thousand miles away. I can't speed up the process, so right now my situation is really dependent on the restrictions being loosed," Harvey explained.
Research on hold
Hanne Poulsen, Alex' boss, is here in Denmark. She's an associate professor at the Department of Molecular Biology and Genetics and leader of the group of four scientists that Alex will be joining.
"This is a deeply frustrating situation. Especially for Alex, who can't travel, but also for the research we need to get started on," Poulsen explained.
The focus of the research group's project is the basic mechanisms of memory and learning. Simply put, the group will work on developing a technique for tracing the transport of certain types of mRNA in nerve cells.
"We hired Alex Harvey from a large pool of qualified applicants because he has unique skills we need for the experiments we're going to be doing," Poulsen explained, and added:
"So we're also forced to wait until he arrives, because the experiment is a new project he's going to be starting up. It's incredibly unfortunate – a real roadblock."
All students are in the same category
Working in Denmark is still 'a valid reason' for entering the country. So it might seem illogical that international PhD students aren't allowed to cross the border – after all, they have employment contracts with Aarhus University.
The explanation lies in the the way the Agency for International Recruitment and Integration (SIRI) categorises visa applicants. SIRI processes applications for residency from non-Eu residents.
Both PhD student and international students are subject to section 9 of the Danish Aliens Act, which is currently suspended due to the corona restrictions.
"When international citizens apply for residence permits, SIRI operates with two categories. One for students, which includes Bachelor's and Master's degree program as well as PhD students, and one for employees," explained Michael Winther, who heads an office at AU Research Support and External Relations that works with internationals. He is AU's liaison with government agencies like SIRI when it comes to residency permits for students and employees.
"Normally, it's typically been the case that PhD students have been allowed in when they have a contract. But that's not how it is in this situation. We can't do more to relax the restrictions," he said.
On 9 January, studying was re-classified as a 'non-valid reason' for entering Denmark. The restrictions will remain in force until 5 April at least.
Universities Denmark is aware of the problem
The situation leaves international PhD students with few options.
"Some of them choose to postpone, others apply for a leave of absence, while in some cases it can also make sense to start working remotely," Winther said.
He explained that the problem has been discussed by the university association Universities Denmark, which has drawn it to the attention of the Ministry of Immigration and Integration.
"We did see some indication that they understood the problem and would change the rules. But it's a huge machine, so it will most likely take several years before that happens," Winther concluded.
On March 10, Omnibus asked the Ministry of Immigration and Integration why the Agency for International Recruitment and Integration (SIRI) lumps international PhD students from third countries together with international exchange and full-degree students, rather than categorizing them under the same heading as internationals from third countries with employment contracts in Denmark, who are still allowed to enter the country.
The ministry was unable to offer us a telephone interview. We received the following reply by mail:
"The Ministry of Immigration and Integration can inform you that the decision not to grant residency in certain situation, including to students, has been reached on the background of an assessment that this temporary measure is necessary in order to limit the introduction of new known and as yet unknown variants of the virus, as they present a significant risk of an exponential increase of infection rates in the coming months. The ministerial order should also be understood in the context of the tighter restrictions on travel that were introduce on January 9 2021."
The mail also explained that the objective was to limit the total amount of travel to Denmark, and that PhD students are not the only group affected by the restrictions.
We don't feel that this response really addresses our question, so we have contacted the ministry again. The ministry hadn't responded to our request for additional comments by the time this article went to press.
Can be packed and ready to go in no time
In the meantime, Alex Harvey has been allowed to keep working at his old job at a lab in Washington, DC while he waits for permission to board a plane bound for Denmark. He still doesn't know when he'll be taking off, but his friends and family often ask him.
"I just honestly have no idea when that will be," Harvey said:
"But I can pack very, very quickly if the restrictions are lifted."
Number of PhD student at AU who have been refused entry
· Health: 1
· Aarhus BSS: 1
· NAT: 5
· TECH: 3
· Arts: 0
Total: 10
These figures include PhD students who were set to begin their employment at Aarhus University in the period 1 January to 1 April 2021.